RIKEN Center for Advanced Intelligence Project

AI Utilization in Society and Legal System Team

Team Leader: Hiroshi Nakagawa (D.Eng.)
Research Summary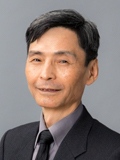 In today's world, theory and technology of machine learning or AI is greatly developed and utilized in society. We will examine AI ethics that will guide the function and deployment of AI. We mainly focus on privacy protection, explainability, accountability, trustworthiness, and AI agents. In addition to researching related AI technologies, we will examine and analyze the current status of legal and social systems, and consider what the future should be like. Regarding the legal system, we will consider laws related to AI, such as the Personal Information Protection Law, as well as overseas legal systems such as the GDPR, which have a significant impact on Japan.
Main Research Fields
Social Sciences & General
Related Research Fields
Research Subjects
AI ethics
Personal Data protection and Utilization by Personal AI Agent
Legal system around AI and BigData
Selected Publications
Papers with an asterisk(*) are based on research conducted outside of RIKEN.
1.

Hiroshi Nakagawa et.al. (37 coauthors).:
"Personal Data and Individual Agent"
IEEE Ethically Aligned Design, First Edition, P.110-123,(2019)

2.

Hiroshi Nakagawa et.al. (37 coauthors).:
"Personal Data and Individual Access Control"
IEEE Ethically Aligned Design, version 2, P.83-112,(2017)

3.

Takuma Nakagawa, Hiromi Arai, Hiroshi Nakagawa.:
"Personalized Anonymization for Set-Valued Data by Partial Suppression"
Transactions on Data Privacy 11(3) P. 219-237,(2018)

4.

Yusuke Morikawa, Yasuo Tabei, Takehito Utsuro, Hiroshi Nakagawa, et.al.:
"Classification of Time Series Measurement Data for Shift Control of Automatic Transmission of Vehicles Using Machine Learning Techniques"
SAE WCS2020, World Congress Experience (Detroit, MI), Technical Paper, 20PFL-0188 , #2020-01-0260 ,(2020)

5.

Takuma Nakagawa and Hiroshi Nakagawa.:
"Global Suppression Algorithms for Personalized Anonymization of Set-Valued Data"
Privacy in Statistical Databases 2018, Valencia, Spain. September 26-28,(2018)

6.

*Takuma Nakagawa, Hiromi Arai, Hiroshi Nakagawa.:
"Personalized Anonymization for Set-Valued Data by Partial Suppression"
the 10th International Workshop on Privacy and Anonymity in the Information Society (PAIS 2017) collocated with IEEE ICDM2017 (2017)
Related Links
Lab Members
Principal investigator
Hiroshi Nakagawa

Team Leader
Core members
Douglas Arthur Sipp

Research Scientist

Takuya Mizukami

Postdoctoral Researcher

Yoichiro Itakura

Senior Visiting Scientist

Masatomo Suzuki

Senior Visiting Scientist

Hiroaki Kikuchi

Visiting Scientist

Arisa Ema

Visiting Scientist

Gai Matsushita

Visiting Scientist

Shigeo Kawashima

Visiting Scientist

Takehito Utsuro

Visiting Scientist

Tatsuhiko Inatani

Visiting Scientist

Tatsuji Takahashi

Visiting Scientist

Ryo Shibata

Visiting Scientist

Yasutaka Machimura

Visiting Scientist

Hirofumi Yamaki

Visiting Scientist

Mayu Terada

Visiting Scientist

Mitsuo Yoshida

Visiting Scientist

Tomoumi Nishimura

Visiting Scientist

Adrian Wright

Visiting Scientist

Naonori Kato

Visiting Scientist
Contact Information
Nihonbashi 1-chome Mitsui Building
15th floor,1-4-1 Nihonbashi,
Chuo-ku, Tokyo 103-0027, Japan
Email: hiroshi.nakagawa [at] riken.jp