RIKEN Center for Advanced Intelligence Project

Human-AI Communication Team

Team Leader: Toyoaki Nishida (D.Eng.)
Research Summary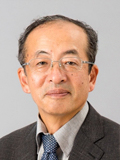 We address the construction of conceptual and theoretical basis of conversation, the development of a research methodology, proof-of-concept implementations, and the empirical evaluation, in search for the establishment of proficient and pleasant conversation among human and AI. We investigate situated conversation among people through verbal and nonverbal communication channels, attempting to unveil the mechanism of conversation and intellectual capability of participants to build and maintain the common ground for productive and convivial human-AI collaboration.
Main Research Fields
Related Research Fields
Social Sciences & General
Research Subjects
Artificial Intelligence
Conversational Informatics
Social Intelligence Design
Selected Publications
Papers with an asterisk(*) are based on research conducted outside of RIKEN.
1.

*Nishida, T. (ed)
"Human-Harmonized Information Technology"
Volume 2: Horizontal Expansion, Springer (2017)

2.

*Nishida, T. (ed)
"Human-Harmonized Information Technology"
Volume 1: Vertical Impact, Springer (2016)

3.

*Song, H., et al
"Individual Judgments Versus Consensus: Estimating Query-URL Relevance"
ACM Transactions on the Web (TWEB) , Vol. 10, No. 1, pp. 3:1–3:21 (2016)

4.

*Mohammad, Y. and Nishida, T.
"Data Mining for Social Robotics"
Toward Autonomously Social Robots, Springer (2015)

5.

*Mohammad, Y. and Nishida, T.
"Learning interaction protocols by mimicking"
Understanding and reproducing human interactive behavior, Pattern Recognition Letters, Volume 66, Issue C, pp. 62–70 (2015)

6.

*Nishida, T., Nakazawa, A., Ohmoto, Y., Mohammad, Y.
"Conversational Informatics—A Data-Intensive Approach with Emphasis on Nonverbal Communication"
Springer (2014)

7.

*Nishida, T.
"Towards Mutual Dependency between Empathy and Technology"
25th anniversary volume, AI & Society, Vol. 28, No. 3, pp. 277–287 (2013)

8.

*Moran, S., Nishida, T., Nakata, K.
"Comparing British and Japanese Perceptions of a Wearable Ubiquitous Monitoring Device"
IEEE Technology and Society Magazine, Vol. 32, No. 4, pp. 45–49 (2013)

9.

*Mohammad, Y. and Nishida, T.
"Fluid Imitation―Discovering What to Imitate?"
Social Robotics, Vol. 4, No. 4, pp. 369–382 (2012)

10.

*Nishida, T.
"Social Intelligence Design for Web Intelligence, Special Issue on Web Intelligence"
IEEE Computer, Vol. 35, No. 11, pp. 37–41 (2002)
Related Links
Lab Members
Principal investigator
Toyoaki Nishida

Team Leader
Core members
Hung-Hsuan Huang

Research Scientist

Maryam Sadat Mirzaei

Postdoctoral Researcher
Contact Information
Graduate School of Informatics, Kyoto University,
Sakyo-ku, Kyoto
606-8501, Japan
Tel: +81-(0)75-753-5371
Email: nishida [at] i.kyoto-u.ac.jp