RIKEN Center for Advanced Intelligence Project

Information Law Team

Team Leader: Masatomo Suzuki (Ph.D.)
Research Summary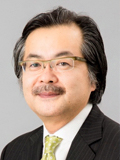 We will assits you to realize an effective legal research by studying and organizing legal issues on handling genome data and personal information such as medical information, information on personal rights such as the right of privacy, information on secret of communication, etc.
We will consider legal issues such as automatic driving, diagnosis and treatment of diseases, genome drug discovery, and recommend the necessary information law policy to promote social implementation of artificial intelligence technology.
In preparing for a period where artificial intelligence exceeds technical singularity, we will conduct free and vigorous discussion on problems of the legal system that will arise in the future.
Main Research Fields
Related Research Fields
Research Subjects
The Right to Privacy and Protection of Personal Information
Development of artificial intelligence technology (automatic running, genome drug discovery) and law
New legislative policy towards the development of artificial intelligence
Selected Publications
Papers with an asterisk(*) are based on research conducted outside of RIKEN.
1.

*Natsuko Yamamoto, Minae Kawashima, Takanori Fujita, Masatomo Suzuki, Kazuto Kato.:
"How should the legal framework for the protection of human genomic data be formulated? – Implications from the revision processes of the Act on the Protection of Personal Information (PPI Act)"
Journal of Human Genetics, Commentary 60(4), 225-6 (2015).
Related Links
Lab Members
Principal investigator
Masatomo Suzuki

Team Leader
Contact Information
8050 Ikarashi 2-no-cho,
Nishi-ku, Niigata,
950-2181, JAPAN
Email: msuzuki [at] jura.niigata-u.ac.jp