RIKEN Center for Biosystems Dynamics Research

Laboratory for Cellular Function Imaging

Team Leader: Yosky Kataoka (M.D., Ph.D.)
Research Summary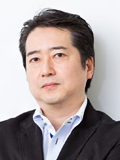 We are investigating physiological or pathological roles of cells functioning in living tissues by using in vivo imaging methods including PET, MRI, fluorescence/bioluminescence imaging, microendoscope imaging, electron microscope imaging. In particular, we aim to establish new strategies for treating neurological disorders or malignancy by imaging stem/progenitor cells in the central nervous system or cancer/cancer stem cells. Further, we study metabolic dynamics in pathophysiological states including fatigue, and develop new techniques for controlling the living systems.
Main Research Fields
Medicine, Dentistry & Pharmacy
Related Research Fields
Biological Sciences
Biology
Keywords
Neuroscience
Fatigue
Neuroinflammation
Aging
Stem cell
Selected Publications
1.

Kume S, Nishimura Y, Mizuno K, Sakimoto N, Hori H, Tamura Y, Yamato M, Mitsuhashi R, Akiba K, Koizumi J, Watanabe Y, Kataoka Y.:
"Music improves subjective feelings leading to cardiac autonomic nervous modulation: A pilot study."
Front Neurosci, 11: Article 108 (2017).

2.

Nakano M, Tamura Y, Yamato M, Kume S, Eguchi A, Takata K, Watanabe Y, Kataoka Y.:
"NG2 glial cells regulate neuroimmunological responses to maintain neuronal function and survival."
Sci Rep, 7: 42041 (2017).

3.

Tamura Y, Kataoka Y.:
"PET imaging of neurogenic activity in the adult brain: Toward in vivo imaging of human neurogenesis."
Neurogenesis, 4: e1281861 (2017).

4.

Yamano E, Sugimoto M, Hirayama A, Kume S, Yamato M, Jin G, Tajima S, Goda N, Iwai K, Fukuda S, Yamaguti K, Kuratsune H, Soga T, Watanabe Y, Kataoka Y.:
"Index markers of chronic fatigue syndrome with dysfunction of TCA and urea cycles."
Sci Rep, 6: 34990 (2016).

5.

Tamura Y, Takahashi K, Takata K, Eguchi A, Yamato M, Kume S, Nakano M, Watanabe Y, Kataoka, Y.:
"Noninvasive evaluation of cellular proliferative activity in brain neurogenic regions in rats under depression and the treatment by enhanced [18F]FLT PET imaging."
J Neurosci, 36: 8123-8131 (2016).

6.

Iwawaki T, Akai R, Oikawa D, Toyoshima T, Yoshino M, Suzuki M, Takeda N, Ishikawa T, Kataoka Y, Yamamura K.
"Transgenic mouse model for imaging of interleukin-1β-related inflammation in vivo."
Sci Rep, 5: 17205 (2015).

7.

Kume, S., Yamato, M., Tamura, Y., Jin, G., Nakano, M., Miyashige, Y., Eguchi, A., Ogata, Y., Goda, N., Iwai, K., Yamano, E., Watanabe, Y., Soga, T., and Kataoka, Y.:
"Potential biomarkers of fatigue identified by plasma metabolome analysis in rats."
PLOS ONE, 10: e0120106 (2015).

8.

Cui Y, Toyoda H, Sako T, Onoe K, Hayashinaka E, Wada Y, Yokoyama C, Onoe H, Kataoka Y, Watanabe Y.:
"A voxel-based analysis of brain activity in high-order trigeminal pathway in the rat induced by cortical spreading depression."
Neuroimage, 108: 17-22 (2015).

9.

Nakatomi Y, Mizuno K, Ishii A, Wada Y, Tanaka M, Tazawa S, Onoe K, Fukuda S, Kawabe J, Takahashi K, Kataoka Y, Shiomi S, Yamaguti K, Inaba M, Kuratsune H, Watanabe Y.:
"Neuroinflammation in patients with chronic fatigue syndrome/myalgic encephalomyelitis: an 11C-(R)-PK11195 PET study."
J Nucl Med, 108: 17-22 (2015).

10.

Yamato M, Kataoka Y.:
"Fatigue sensation following peripheral viral infection is triggered by neuroinflammation: who will answer these questions?"
Neural Regen Res, 10: 203-204 (2015).
Related Links
Lab Members
Principal investigator
Yosky Kataoka

Team Leader
Core members
Yasuhisa Tamura

Deputy Team Leader

Masanori Yamato

Research Scientist

Asami Eguchi

Technical Staff I

Kumi Takata

Technical Staff I

Sally Danno

Technical Staff I

Mayako Okamoto

Assistant

Kunpei Kawakatsu

Junior Research Associate

Mitsuyo Maeda

Senior Visiting Scientist

Kazuo Funabiki

Senior Visiting Scientist

Toshiyuki Goto

Visiting Scientist

Nozomu Kubota

Visiting Scientist

Chie Ueta

Visiting Technician

Yuki Okinaka

Student Trainee

Tomoka Akita

Research Part-time Worker II

Yoshika Seta

Research Part-time Worker II

Shizuka Kozaki

Research Part-time Worker II
Contact Information
6-7-3 Minatojima-minamimachi, Chuo-ku, Kobe, Hyogo 650-0047, Japan
Email: kataokay [at] riken.jp