RIKEN Center for Biosystems Dynamics Research

Laboratory for Retinal Regeneration
Project Leader: Eisuke Nishida (Ph.D.)
Deputy Project Leader: Michiko Mandai (M.D., Ph.D.)
Deputy Project Leader: Sunao Sugita (M.D., Ph.D.)
Research Summary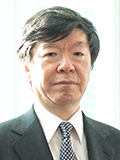 The retina has been called the "approachable part of the brain," owing to its relatively simple structure and its location near the body surface, and for these reasons it serves as a useful and experimentally amenable model of the central nervous system. Until very recently, it was thought that in adult mammals the retina was entirely incapable of regenerating, but we now know that at least new retinal neurons can be generated after being damaged. This has opened up new hope that the ability to regenerate neurons and even to reconstitute the neural network may be retained in the adult retina. We are now exploring the exciting prospect that, by transplanting cells from outside of the retina or by regeneration from intrinsic progenitor cells, it may one day be possible to restore lost function to damaged retinas.
Our research into retinal regeneration seeks to achieve clinical applications by developing methods for inducing stem cells or embryonic stem cells to differentiate into retinal neurons and pigment epithelial cells in sufficient quantities for use in the treatment of patients suffering from conditions in which such cells have been damaged or lost. We must also ensure that such cells establish viable grafts upon transplantation and induce the reconstitution of functional neural networks. We also hope to develop means of promoting true regeneration by activating endogenous stem cells to replace cells lost to trauma or disease and thus repair damaged tissues.
Therapeutic applications cannot be developed from basic research alone; the clinical approach - a thorough understanding of the medical condition to be treated is equally important. For conditions such as retinitis pigmentosa, even the successful transplantation of cells in animal models may not necessarily be translatable to a human clinical therapy without an understanding of the underlying genetics and possible immunological involvement. Our goal is to study retinal regeneration based on both a strong foundation in basic research and solid clinical evidence.
Main Research Fields
Related Research Fields
Medicine, Dentistry & Pharmacy
Keywords
retinal cell transplantation
gene diagnosis of retinitis pigmentosa
development of regenerative medicine system
research of iPS cells derived from retinal degenerative disease patient
research of active hypometabolism (hibernation and torpor)
Selected Publications
1.

Mandai M, et al;
"Autologous Induced Stem-Cell-Derived Retinal Cells for Macular Degeneration"
N. Engl. J. Med 376(11):1038-1046 (2017)

2.

Mandai M, et al;
"iPSC-derived retina transplants improve vision in rd1 end-stage retinal degeneration mice"
Stem Cell Reports 8,69–83 (2017)

3.

Sugita S, et al;
"Successful transplantation of retinal pigment epithelial cells from MHC homozygote iPS cells in MHC-matched models"
Stem Cell Reports 7(4):635-648 (2016)

4.

Sugita S, et al;
"Lack of T-cell response to iPS cell-derived retinal pigment epithelial cells from HLA homozygous donors"
Stem Cell Reports 7(4):619-634 (2016)

5.

Shirai H, et al.:
"Transplantation of human embryonic stem cell-derived retinal tissue in two primate models of retinal degeneration."
PNAS U S A pii: 201512590. (2015)

6.

Assawachananont J, et al.:
"Transplantation of Embryonic and Induced Pluripotent Stem Cell-Derived 3D Retinal Sheets into Retinal Degenerative Mice."
Stem Cell Reports 2.662-74 (2014)

7.

Kamao H, et al.:
"Characterization of human induced pluripotent stem cell-derived retinal pigment epithelium cell sheets aiming for clinical application."
Stem Cell Reports 2.205-18 (2014)

8.

Jin Z. B, et al.:
"Modeling retinal degeneration using patient-specific induced pluripotent stem cells."
PLoS One 6.e17084 (2011)

9.

Osakada F, et al.
"Toward the generation of rod and cone photoreceptors from mouse, monkey and human embryonic stem cells."
Nat Biotechnol 26.215-24 (2008)

10.

Osakada F, et al.:
"Wnt signaling promotes regeneration in the retina of adult mammals."
J Neurosci 27.4210-9 (2007)
Recent Research Results
Related Links
Lab Members
Principal investigator
Eisuke Nishida

Project Leader
Core members
Michiko Mandai

Deputy Project Leader

Sunao Sugita

Deputy Project Leader

Akishi Onishi

Senior Scientist

Satoshi Nakadomari

Senior Scientist

Hidetoshi Masumoto

Senior Scientist

Akiko Maeda

Senior Scientist

Naoshi Koide

Research Scientist

Takesi Matsuyama Hoyos

Research Scientist

Hung-Ya Tu

Research Scientist

Tomohiro Masuda

Research Scientist

Genki Kanda

Research Scientist

Ivo Ngundu Woogeng

Research Scientist

Yoko Futatsugi

Research Scientist

Genshiro Sunagawa

Special Postdoctoral Researcher

Cody Kime

Special Postdoctoral Researcher

Masayo Takahashi

Senior Visiting Scientist

Tadao Maeda

Visiting Scientist

Akiko Yoshida

Visiting Scientist

Yumiko Shibata

Visiting Technician

Tomoko Katayama

Visiting Technician

Ryutaro Akiba

Research Associate

Hirofumi Uyama

Junior Research Associate

Masaaki Ishida

Junior Research Associate

Naohiro Motozawa

Junior Research Associate

Akira Inaba

Student Trainee

Mosha Abulaiti

Student Trainee

Koukyou Suita

Student Trainee

Tatsuya Furutake

Student Trainee

You-Ren Wu

Student Trainee

Aoi Takahashi

Student Trainee

Tohru Takahashi

Student Trainee

Ayaka Edo

Student Trainee

Yasue Fujiwara

Student Trainee

Chikako Yamada

Technical Staff I

Noriko Sakai

Technical Staff I

Michiru Matsumura

Technical Staff I

Kozue Murata

Technical Staff I

Etsumi Nakagawa

Technical Staff I

Yoshiko Takahashi

Technical Staff I

Kyoko Iseki

Technical Staff II

Motoki Terada

Technical Staff II

Kanako Kawai

Technical Staff II

Tomoyo Hashiguchi

Technical Staff II

Naoko Hayashi

Technical Staff II

Ayumi Hono

Technical Staff II

Junki Sho

Technical Staff II

Mitsuhiro Nishida

Technical Staff II

Shoko Fujino

Technical Staff II

Kiyomi Ishikawa

Technical Staff II

Yukiko Chikuri

Research Part-time Worker II

Yoko Ohigashi

Research Part-time Worker II

Mayumi Miyauchi

Administrative Part-time Worker I

Masayuki Kawahara

Temporary Staffing

Yuko Sasaki

Temporary Staffing

Sakura Hirauchi

Assistant

Taeko Imura

Assistant

Miho Tokutake

Assistant

Mika Hikawa

Assistant

Tomoko Kamatani

Assistant

Risa Takeuchi

Assistant

Maki Nomoto

Assistant
Contact Information
5F, RIKEN BDR Developmental Biology Bldg.D,
2-2-3 Minatojima-minamimachi, Chuo-ku,
Kobe, Hyogo,
650-0047 Japan