RIKEN Center for Biosystems Dynamics Research

RIKEN BDR -DAIKIN Collaboration Center

Director: Yasuyoshi Watanabe (M.D., Ph.D.)
Research Summary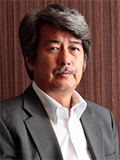 In October 2016, RIKEN and Daikin Industries, Ltd. established the RIKEN–DAIKIN Wellness Life Collaboration Program and have been working together to explore new collaborative research themes leading to innovation and social contributions. As part of the program, the RIKEN BDR -Daikin Collaboration Center was founded by BDR and Daikin.
The Center's goal is to contribute to the promotion of social health by reducing fatigue in the population, utilizing unique social environments for practical use.
According to studies in Japan and the United States, people spend about 90% of their lives indoors. However, the influence of the indoor environment on humans is not so clear. In order to clarify this influence, the Center established two research units: the Health Estimation Unit and the Health Solution Unit.
The Health Estimation Unit aims to clarify the correlation between various environmental parameters and people. The Health Solution Unit aims to create anti-fatigue solutions using various health indices and environmental conditions.
Related Links
Further Information
Lab Members
Principal investigator
Yasuyoshi Watanabe

Director
Contact Information
Email: clst_info [at] riken.jp
Organization
Laboratory for Health Estimation

Kei Mizuno (Ph.D.)

Laboratory for Health Solution

Yasuyoshi Watanabe (M.D., Ph.D.)