RIKEN Baton Zone Program

Mid-Infrared Laser Source Laboratory

Team Leader: Shinichi Imai(Ph.D.)
Deputy Team Leader: Masaki Yumoto (Ph.D.)
Research Summary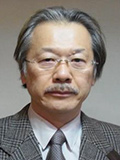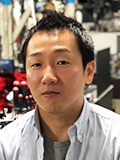 The mid-infrared region holds many molecular fingerprint signatures important in various sensing applications. We are going to realize mid-infrared laser light source which can be equipped with in the vehicles, drones and instrumentations for these purposes. The light source consists of fundamental laser light and optical-nonlinear devices. We would like to make their size much more compact with advanced concepts of laser configurations.
[Integrated Collaborative Research with: Oxide Corporation]
Main Research Fields
Related Research Fields
Interdisciplinary Science & Engineering
Chemistry
Keywords
mid-infrared
lasers
wavelength conversion
nonlinear optics
quantum electronics
Selected Publications
Papers with an asterisk(*) are based on research conducted outside of RIKEN.
1.

M. Yumoto, N. Saito, and S. Wada.:
"52 mJ/pulse, electronically tuned Cr:ZnSe MOPA system pumped with Tm:YAG laser"
Opt. Express, Vol. 25, No. 26, pp. 32948-32956 (2017)

2.

T. Lin, A. Aoki, N. Saito, M. Yumoto, S. Nakajima, K. Nagasaka, S. Ichinose, K. Mizutani, S. Wada, Y. Izumi.:
"Dental hard tissue ablation with a mid-infrared tunable, nanosecond pulsed Cr:CdSe laser"
Lasers in Surgery and Medicine Vol, 39, 76-82 (2016).

3.

M. Yumoto, N. Saito, U. Takagi and S. Wada.:
"Electronically tuned Cr:ZnSe laser pumped with Q-switched Tm:YAG laser"
Opt. Express 23 (19), 25009-25016 (2015).

4.

M. Yumoto, N. Saito, Y. Urata, and S.Wada.:
"128 mJ/pulse, laser-diode pumped, Q-switched Tm:YAG laser"
IEEE Journal of Selected Topics in Quantum Electronics. 21, 1601305 (2015)

5.

*Y.Furukawa, K.Kitamura, A.Alexandrovski, R.K.Route, M.M.Fejer and G.Foulon.:
"Green induced infrared absorption in Mg:LiNbO3"
Appl. Phys. Lett. 78 1790. (2001)

6.

*Y.Furukawa, K.Kitamura, S.Takekawa, A.Miyamoto, M.Terao, and N.Suda.:
"Photorefraction in LiNbO3 as a function of [Li]/[Nb] and MgO concentrations"
Appl.Phys.Lett. 77 2494 (2000).
Lab Members
Principal investigator
Shinichi Imai

Team Leader
Core members
Masaki Yumoto

Deputy Team Leader

Yusuke Okabayashi

Postdoctoral Researcher

Satoshi Makio

Visiting Scientist

Junji Hirohashi

Visiting Scientist

Tatsuya Shinozaki

Visiting Scientist

Yasuhiro Tomihari

Visiting Technician
Contact Information
Email: shinichi.imai [at] riken.jp