RIKEN Baton Zone Program

Plant Breeding Innovation Laboratory

Team Leader: Norio Kato (D.Agr.)
Deputy Team Leader: Minami Matsui (D.Sci.)
Research Summary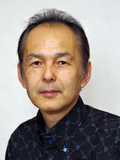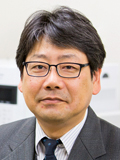 Conventional and genetic modification-based breeding methods have been used to improve crops. However, it is becoming increasingly difficult to meet the growing demand for food and biomass for various reasons including population increase and climate change. Therefore innovation in the area of plant breeding is more important than ever before. We have succeeded in developing an innovative platform technology that enables selectable marker-free genome editing using zygotes in rice. In this coming two years, we aim to apply this technology to other agronomically important species including wheat and corn, and establish it as a fundamental technology for next generation breeding.
[Integrated Collaborative Research with Japan Tobacco Inc.]
Main Research Fields
Related Research Fields
Biology
Agricultural Sciences
Agricultural and environmental biology
Keywords
Genome editing
Plant zygote
Cell culture
Gene expression regulation
Selected Publications
Papers with an asterisk(*) are based on research conducted outside of RIKEN.
1.

Toda, E. N. Koiso, A. Takebayashi, M. Ichikawa, T. Kiba, K. Osakabe, Y. Osakabe, H. Sakakibara, N. Kato, T.. Okamoto.:
"An efficient DNA- and selectable-marker-free genome-editing system using zygotes in rice"
Nature Plants (in Press) DOI: 10.1038/s41477-019-0386-z

2.

Maryenti, T, N. Kato, M. Ichikawa, Takashi Okamoto.:
Establishment of an in vitro fertilization system in wheat (Triticum aestivum L.)
Plant Cell Physiol. (in Press)

3.

Koiso, N., E. Toda, M. Ichikawa, N. Kato and Takashi Okamoto.:
"Development of gene expression system in egg cells and zygotes isolated from rice and maize."
Plant Direct 2017: p. 1-10.

4.

*Komori, T., T. Imayama, N. Kato, Y. Ishida, J. Ueki, and T. Komari.:
Current status of binary vectors and superbinary vectors.
Plant Physiol, 2007. 145(4): p. 1155-60.

5.

*Sato, S., N. Katoh, S. Iwai and M. Hagimori.:
"Frequency of spontaneous polyploidization of embryos regenerated from cultured anthers or microspores of Brassica rapa var. pekinensis L. and B. oleracea var. capitata L."
Breeding Science 2005. 55: p. 99-102.

6.

*Katoh, N., M. Yui, S. Sato, T. Shirai, H. Yuasa, and M. Hagimori.:
"Production of virus-free plants from virus-infected sweet pepper by in vitro grafting."
Scientia Horticulturae, 2004. 100: p. 1-6.

7.

*Katoh, N., K. Tokuhiro, T. Nakabayashi, H. Yoshida, and M. Hagimori.:
"Breeding of Red-flowering Delphiniums using Interspecific Hybrids Produced by in Vitro Germination."
Breeding Science, 2004. 54: p. 99-103.

8.

*Katoh, N., H. Lorz, and E. Kranz.:
"Isolation of viable egg cells of rape (Brassica napus L.)."
Zygote, 1997. 5(1): p. 31-33.
Lab Members
Principal investigator
Norio Kato

Team Leader
Core members
Minami Matsui

Deputy Team Leader

Hitoshi Sakakibara

Senior Visiting Scientist

Takatoshi Kiba

Senior Visiting Scientist

Yuriko Osakabe

Senior Visiting Scientist

Takashi Okamoto

Senior Visiting Scientist

Toru Kudo

Visiting Scientist

Tomoko Kuriyama

Technical Staff I

Keiko Mannen

Technical Staff I
Contact Information
1-7-22 Suehiro-cho, Tsurumi-ku,
Yokohama City, Kanagawa,
230-0045, Japan
Tel:+81-(0)45-503-9576
Fax:+81-(0)45-503-9609
Email: norio.kato [at] riken.jp