RIKEN Baton Zone Program

Satellite Orbital State Control Laser Laboratory

Team Leader: Tadanori_Fukushima (M.A.E./M.S.A.E.)
Deputy Team Leader: Takayo Ogawa (Ph.D.)
Research Summary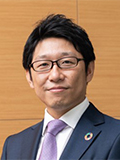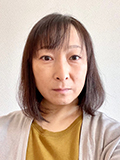 The increasing number of nonfunctional satellites and other space debris in space is an important issue worldwide. In order to solve this problem, this team will develop a laser ablation subsystem onboard a satellite that can remove nonfunctional satellites by stopping rotation and moving them without contact from a distance using the thrust generated by pulsed laser ablation (a phenomenon in which materials are ejected from the surface by plasma or vaporization when materials are irradiated with high-energy laser beams).
[Integrated Collaborative Research with SKY Perfect JSAT Corporation.]
Main Research Fields
Keywords
space
laser
space debris
ablation
propulsion
Selected Publications
Papers with an asterisk(*) are based on research conducted outside of RIKEN.
1.

Katsuhiko Tsuno, Satoshi Wada, Takayo Ogawa, Toshikazu Ebisuzaki, Tadanori Fukushima, Daisuke Hirata, Jun Yamada, and Yuki Itaya.:
"Impulse measurement of laser induced ablation in a vacuum"
Optics Express. Vol. 28, Issue 18, pp. 25723-25729 (2020)
Related Links
Lab Members
Principal investigator
Tadanori Fukushima

Team Leader
Core members
Takayo Ogawa

Deputy Team Leader

Toshikazu Ebisuzaki

Senior Scientist

Marco Casolino

Research Scientist

Masayuki Maruyama

Research Scientist

Katsuhiko Tsuno

Technical Staff I

Yoshiharu Kawai

Technical Staff I

Yuki Itaya

Visiting Scientist
Contact Information
W416 Cooperation Center
2-1, Hirosawa, Wako, Saitama 351-0198, Japan
Email: tadanori.fukushima [at] riken.jp