RIKEN Baton Zone Program

Voxel Engineering Laboratory

Team Leader: Takeshi Matsubayashi
Deputy Team Leader: Hideo Yokota (D.Eng.)
Research Summary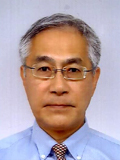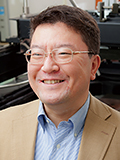 Our Objective is to develop the Digital Engineering SW for Manufacturing Industry (for example Automobile, Electronics et all) with advanced image processing technologies owned by Riken. We especially focus on X-ray CT measurement and modeling Objects with Voxel, and integrate these Voxel data with Polygon and CAD-data, and develop the simulation, inspection functionalities with supporting product design and manufacturing.
[Integrated Collaborative Research with UEL Corporation]
Main Research Fields
Related Research Fields
Keywords
Selected Publications
1.

M. Morita, T. Tawara, M. Nishimura, S. Yoshizawa, B. Chou, I. Kuroki, T. Ijiri, Y. Tsujimura, R. Himeno and H. Yokota:
"Communication Platform for Image Analysis and Sharing in Biology"
International Journal of Networking and Computing, Vol. 4, No. 2, pp. 369-391 (2014).


2.

Shin Yoshizawa, Alexander Belyaev and Hideo Yokota:
"Shape and Image Interrogation with Curvature Extremalities"
Journal for Geometry and Graphics, Vol. 16, No. 1, pp. 81-95 (2012).

3.

Takemoto S. and Yokota H.:
"Algorithm Selection Based on a Region Similarity Metric for Intracellular Image Segmentation"
Chapter 22, Image segmentation, Intech, pp. 419-434 (2011).

4.

S. Yoshizawa, A. Belyaev, and H. Yokota:
"Fast Gauss Bilateral Filtering"
Computer Graphics Forum: The International Journal of Eurographics Association, Vol.29(1), pp. 60-74 (2010).

5.

Satoko Takemoto, Hideo Yokota, Taketoshi Mishima and Ryutaro Himeno:
"Segmentation of Anatomical Structure by Using a Local Classifier Derived from Neighborhood Information"
Human-Computer Systems Interaction, Series: Advances in Intelligent and Soft Computing, Vol. 60, pp.171-180, Springer-Verlag, Berlin Heidelberg (2009).

Lab Members
Principal investigator
Takeshi Matsubayashi

Team Leader
Core members
Hideo Yokota

Deputy Team Leader

Shin Yoshizawa

Senior Scientist

Takashi Michikawa

Senior Scientist

Satoko Takemoto

Research Scientist

Masahiko Morita

Research Scientist

Norio Yamashita

Research Scientist

Shigeki Tanimoto

Visiting Scientist

Shoichi Miyabe

Visiting Scientist

Takahiro Sakuma

Visiting Scientist

Hitoshi Kanai

Visiting Scientist

Shuuhei Tanaka

Visiting Scientist

Hiroyuki Nakamura

Visiting Scientist

Koji Nishikata

Visiting Scientist

Masaomi Nishimura

Technical Staff I
Contact Information
207 Cooperation Center,
2-1 Hirosawa,
Wako, Saitama
351-0198, Japan
Tel: +81-(0)48-467-8053
Fax: +81-(0)48-462-1553
Email: takeshi.matsubayashi [at] riken.jp