RIKEN Center for Integrative Medical Sciences

Laboratory for Cellular Epigenomics

Team Leader: Aki Minoda (Ph.D.)
Research Summary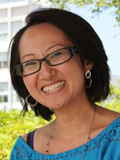 Our mission is to understand the very complex regulations of cellular functions and regulations at the epigenetic level, with focus on histone modifications. In recent years, a lot of data on the genome-wide localisation of histone modifications (the "Epigenome") have been obtained and analysed. There are hundreds of possible combinations of modifications and there are in fact many modifications found at any given locus, which reflects the complex regulations it may be responsible for. However, whether a different combination of these modifications mean different things is still unclear, mainly due to the lack of technologies that can analyse them in such way.
One of the main focuses of our lab is to develop novel epigenomic technologies to study combinations of histone modifications that are present on each histone and nucleosome. By applying such methods to disease cells, including cancer, we aim to identify epigenomic signatures that may exist, which may lead to identification of novel diagnostic and therapeutic targets. Furthermore, we are interested in determining how cell identity changes at the epigenomic level, and how the epigenome changes during these transitions. We will apply the novel epigenome technology developed in the lab to study these.
Main Research Fields
Related Research Fields
Keywords
Chromatin
Epigenome
Technology Development
Selected Publications
Papers with an asterisk(*) are based on research conducted outside of RIKEN.
1.

Y Negishi, H Kawaji, A Minoda, K Usui
"Identification of chromatin marks at TERRA promoter and encoding region"
Biochemical and biophysical research communications 467(4), 1052-1057 (2015)

2.

*Ho JW, Jung YL, Liu T, Alver BH, Lee S, Ikegami K, Sohn KA, Minoda A, Tolstorukov MY, Appert A, Parker SC, Gu T, Kundaje A, Riddle NC, Bishop E, Egelhofer TA, Hu SS, Alekseyenko AA, Rechtsteiner A, Asker D, Belsky JA, Bowman SK, Chen QB, Chen RA, Day DS, Dong Y, Dose AC, Duan X, Epstein CB, Ercan S, Feingold EA, Ferrari F, Garrigues JM, Gehlenborg N, Good PJ, Haseley P, He D, Herrmann M, Hoffman MM, Jeffers TE, Kharchenko PV, Kolasinska-Zwierz P, Kotwaliwale CV, Kumar N, Langley SA, Larschan EN, Latorre I, Libbrecht MW, Lin X, Park R, Pazin MJ, Pham HN, Plachetka A, Qin B, Schwartz YB, Shoresh N, Stempor P, Vielle A, Wang C, Whittle CM, Xue H, Kingston RE, Kim JH, Bernstein BE, Dernburg AF, Pirrotta V, Kuroda MI, Noble WS, Tullius TD, Kellis M, MacAlpine DM, Strome S, Elgin SC, Liu XS, Lieb JD, Ahringer J, Karpen GH, Park PJ.
"Comparative analysis of metazoan chromatin organization"
Nature 512 (7515), 449 (2014)

3.

*Jung YL, Luquette LJ, Ho JW, Ferrari F, Tolstorukov M, Minoda A, Issner R, Epstein CB, Karpen GH, Kuroda MI, Park PJ.
"Impact of sequencing depth in ChIP-seq experiments"
Nucleic acids research 42 (9), e74-e74 (2014)

4.

*Kharchenko, PV., Alekseyenko, AA., Schwartz, YB., Minoda, A., Riddle, NC., Ernst, J., Sabo, PJ., Larschan, E., Gorchakov, AA., Gu, T., Linder-Basso, D., Plachetka, A., Shanower, G., Tolstorukov, MY., Luquette, LJ., Xi, R., Jung, YL., Park, RW., Bishop, EP., Canfield, TK., Sandstrom, R., Thurman, RE., MacAlpine, DM., Stamatoyannopoulos, JA., Kellis, M., Elgin, SC., Kuroda, MI., Pirrotta, V., Karpen, GH., Park, PJ.
"Comprehensive analysis of the chromatin landscape in Drosophila melanogaster"
Nature 471, 480-5 (2011)

5.

*Riddle NC, Minoda A, Kharchenko PV, Alekseyenko AA, Schwartz YB, Tolstorukov MY, Gorchakov AA, Jaffe JD, Kennedy C, Linder-Basso D, Peach SE, Shanower G, Zheng H, Kuroda MI, Pirrotta V, Park PJ, Elgin SC, Karpen GH.
"Plasticity in patterns of histone modifications and chromosomal proteins in Drosophila heterochromatin"
Genome Res. 21(2), 147-63 (2011)

6.

*Egelhofer TA, Minoda A, Klugman S, Lee K, Kolasinska-Zwierz P, Alekseyenko AA, Cheung MS, Day DS, Gadel S, Gorchakov AA, Gu T, Kharchenko PV, Kuan S, Latorre I, Linder-Basso D, Luu Y, Ngo Q, Perry M, Rechtsteiner A, Riddle NC, Schwartz YB, Shanower GA, Vielle A, Ahringer J, Elgin SC, Kuroda MI, Pirrotta V, Ren B, Strome S, Park PJ, Karpen GH, Hawkins RD, Lieb JD.
"An assessment of histone-modification antibody quality"
Nat Struct Mol Biol. 18(1), 91-3 (2011)

7.

*Chiolo I, Minoda A, Colmenares SU, Polyzos A, Costes SV, Karpen GH.
"Double-strand breaks in heterochromatin move outside of a dynamic HP1a domain to complete recombinational repair"
Cell 144(5), 732-44, (2011)

8.

*Riddle NC, Jung YL, Gu T, Alekseyenko AA, Asker D, Gui H, Kharchenko PV, Minoda A, Plachetka A, Schwartz YB, Tolstorukov MY, Kuroda MI, Pirrotta V, Karpen GH, Park PJ, Elgin SC.
"Enrichment of HP1a on Drosophila chromosome 4 genes creates an alternate chromatin structure critical for regulation in this heterochromatic domain"
PLoS Genet. 8(9):e1002954 (2012)

9.

*Schwartz YB, Linder-Basso D, Kharchenko PV, Tolstorukov MY, Kim M, Li HB, Gorchakov AA,Minoda A, Shanower G, Alekseyenko AA, Riddle NC, Jung YL, Gu T, Plachetka A, Elgin SC, Kuroda MI, Park PJ, Savitsky M, Karpen GH, Pirrotta V.
"Nature and function of insulator protein binding sites in the Drosophila genome"
Genome Res. 22(11), 2188-98 (2012)

10.

*Alekseyenko AA, Ho JW, Peng S, Gelbart M, Tolstorukov MY, Plachetka A, Kharchenko PV, Jung YL, Gorchakov AA, Larschan E, Gu T, Minoda A, Riddle NC, Schwartz YB, Elgin SC, Karpen GH, Pirrotta V, Kuroda MI, Park PJ.
"Sequence-specific targeting of dosage compensation in Drosophila favors an active chromatin context"
PLoS Genet. 8(4), e1002646 (2012)
Related Links
Lab Members
Principal investigator
Aki Minoda

Team Leader
Core members
Lusy Handoko

Research Scientist

Jen-Chien Chang

Postdoctoral Researcher

Jitsutaro Mac Master

Part-time Worker
Contact Information
1-7-22 Suehiro-cho, Tsurumi-ku, Yokohama, Kanagawa 230-0045, Japan
Tel: +81-(0)45-503-9309
Email: akiko.minoda [at] riken.jp