RIKEN Center for Integrative Medical Sciences

Laboratory for Innate Immune Systems

Team Leader: Kazuyo Moro (Ph.D.)
Research Summary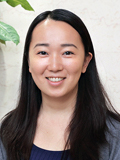 The immune system plays a critical role in the host defense against invading microbes. Immune reactions are also involved in the onset and pathophysiology of many diseases including allergic and autoimmune diseases. We currently focus on an innate lymphocyte population that we identified. We have identified a new lymphoid tissue in mouse and human mesentery and termed this tissue fat-associated lymphoid cluster (FALC). We discovered in the FALC a new innate lymphocyte subset producing of Th2 cytokines and named this new lymphocyte "Natural Helper (NH) Cell". NH cells which are classified to group 2 Innate lymphoid cells (ILC2) support the proliferation of B1 cells in the peritoneal cavity and induce goblet cell hyperplasia during the innate phase of nematode infection. ILC2 also play a role in allergic diseases. We aim to understand the role of ILC2 in our immune system.
Main Research Fields
Medicine, Dentistry & Pharmacy
Related Research Fields
Keywords
ILC2
Allergy
Parasite infection
Type 2 immune responses
Fat-associated lymphoid cluster
Selected Publications
Papers with an asterisk(*) are based on research conducted outside of RIKEN.
1.

Kafi N. Ealey, Kazuyo Moro and Shigeo Koyasu.:
"Are ILC2s Jekyll and Hyde in airway inflammation?."
Immunol. Rev. 2017 Jul;278(1):207-218.

2.

Kazuyo Moro, Hiroki Kabata , Masanobu Tanabe, Satoshi Koga, Natsuki Takeno, Miho Mochizuki, Koichi Fukunaga, Koichiro Asano, Tomoko Betsuyaku, Shigeo Koyasu.:
"Interferon and IL-27 antagonize the function of group 2 innate lymphoid cells and type 2 innate immune responses."
Nat Immunol. 2016 Jan;17(1):76-86.

3.

Hideaki Morita Ken Arae, Hirotoshi Unno, Kousuke Miyauchi, Sumika, Toyama, Aya Nambu, Keisuke Oboki, Tatsukuni Ohno, Kenichiro Motomura, Akira Matsuda, Sachiko Yamaguchi, Seiko Narushima, Naoki Kajiwara, Motoyasu, Iikura, Hajime Suto, Andrew N.J. McKenzie, Takao Takahashi, Hajime, Karasuyama, Ko Okumura, Miyuki Azuma, Kazuyo Moro, Cezmi Akdis, Stephen J. Galli, Shigeo Koyasu, Masato Kubo, Katsuko Sudo, Hirohisa Saito, Kenji Matsumoto and Susumu Nakae.:
"Mast cells can suppress papain-induced natural helper-1 cell-mediated innate-type2 allergic inflammation."
Immunity, 2015 Jul 21;43(1):175-86.

4.

Kazuyo Moro, Kafi N. Ealey, Hiroki Kabata and Shigeo Koyasu.:
"Methods for isolation and analysis of group 2 innate lymphoid cells in mice."
Nat. protoc., 10(5):792-806, 2015

5.

Ajithkumar Vasanthakumar, Kazuyo Moro, Annie Xin, Yang Liao, Renee Gloury, Shimpei Kawamoto, Sidonia Fagarasan, Lisa A Mielke, Shoukat Afshar-Sterle, Seth L Masters, Susumu Nakae, Hirohisa Saito, John M Wentworth, Peng Li, Wei Liao, Warren J Leonard, Gordon K Smyth, Wei Shi, Stephen L Nutt, Shigeo Koyasu and Axel Kallies.:
"The transcriptional regulators IRF4, BATF and IL-33 orchestrate development and maintenance of adipose tissue-resident regulatory T cells."
Nat. Immunol., 16(3), 276-85, 2015

6.

Kazuyo Moro and Shigeo Koyasu.:
"Innate lymphoid cells, possible interaction with microbiota."
Semin. Immunopathol., 7(1), 27-37, 2015

7.

Yasutaka Motomura, Hideaki Morita, Kazuyo Moro, Susumu Nakae, David Artis, Takaho A.:
Endo, Yoko Kuroki, Osamu Ohara, Shigeo Koyasu, Masato Kubo.
"Basophil-derived interleukin-4 controls the function of natural helper cells, a member of ILC2s, in lung inflammation."
Immunity., 15, 40(5), 758-71, 2014

8.

Hiroki Kabata, Kazuyo Moro, Koichi Fukunaga, Yusuke Suzuki, Jun Miyata, Matsunori Masaki, Tomoko Betsuyaku, Shigeo Koyasu and Koichiro Asano.:
"Thymic stromal lymphopoietin induces corticosteroid resistance in natural helper cells in the inflamed airways."
Nat. Commun., 4, 2675, 2013

9.

Jun-ich Furusawa, Kazuyo Moro, Yasutaka Motomura, Kazuo Okamoto, Jinfang Zhu, Hiroshi Takayanagi, Masato Kubo, Shigeo Koyasu.:
"Critical role of p38 and GATA3 in natural helper cell function."
J. Immunol., 191(4), 1818-26, 2013

10.

*Kazuyo Moro, Taketo Yamada, Masanobu Tanabe, Tsutomu Takeuchi, Tomokatsu Ikawa, Hiroshi Kawamoto, Jun-ichi Furusawa, Masashi Ohtani, Hideki Fujii, and Shigeo Koyasu.:
"Innate production of Th2 cytokines by adipose tissue-associated c-Kit+Sca-1+ lymphoid cells."
Nature, 463, 540-4, 2010
Recent Research Results
Related Links
Lab Members
Principal investigator
Kazuyo Moro

Team Leader
Core members
Tetsuro Kobayashi

Research Scientist

Tsuyoshi Kiniwa

Special Postdoctoral Researcher

Natsuki Takeno

Technical Staff I

Miho Mochizuki

Technical Staff I

Kentaro Kubota

Junior Research Associate

Natsuko Otaki

Student Trainee

Yuki Hikichi

Student Trainee

Naoto Fujioka

Student Trainee

Naho Hagiwara

Research Part-time Worker II

Satsuki Tada

Research Part-time Worker II
Contact Information
609/610 6F North Research Building,
1-7-22 Suehiro-cho, Tsurumi-ku,
Yokohama City, Kanagawa,
230-0045, Japan
Tel: +81-(0)45-503-9275
Fax: +81-(0)45-503-9686
Email: kazuyo.moro [at] riken.jp