RIKEN Center for Integrative Medical Sciences

Laboratory for Microbiome Sciences

Team Leader: Hiroshi Ohno (M.D., Ph.D)
Research Summary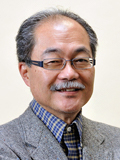 The aim of the microbiome research team (Laboratory for Microbiome Sciences) is to comprehensively elucidate the host-microbial interaction by the analysis of the ecological, functional, and medical features of the microbial communities such as human gut, oral, skin microbiomes, and various symbiotic communities in other species. Our team also develops technologies of bioinformatics and statistics for the analysis of large metagenomic and genomic datasets of microbiomes and microbes produced by the next-generation sequencers.
Main Research Fields
Related Research Fields
Informatics
Biological Sciences
Biology
Medicine, Dentistry & Pharmacy
Keywords
Microbiome
Metagenome
Gut microbiota
Commensal bacteria
Bacterial genome
Selected Publications
Papers with an asterisk(*) are based on research conducted outside of RIKEN.
1.

Khasnobish A, Takayasu L, Watanabe KI, Nguyen TTT, Arakawa K, Hotta O, Joh K, Nakano A, Hosomi S, Hattori M, Suda W, Morita H.:
"Dysbiosis in the Salivary Microbiome Associated with IgA Nephropathy-A Japanese Cohort Study"
Microbes Environ. 36(2):ME21006 (2021).

2.

Takewaki D, Suda W, Sato W, Takayasu L, Kumar N, Kimura K, Kaga N, Mizuno T, Miyake S, Hattori M, Yamamura T.:
"Alterations of the gut ecological and functional microenvironment in different stages of multiple sclerosis"
Proc Natl Acad Sci U S A. 117:22402-22412 (2020).

3.

Miyauchi E, Kim SW, Suda W, Kawasumi M, Onawa S, Taguchi-Atarashi N, Morita H, Taylor TD, Hattori M, Ohno H.:
"Gut microorganisms act together to exacerbate inflammation in spinal cords"
Nature. 7823:102-106 (2020).

4.

Masuoka H, Suda W, Tomitsuka E, Shindo C, Takayasu L, Horwood P, Greenhill AR, Hattori M, Umezaki M, Hirayama K.:
"The influences of low protein diet on the intestinal microbiota of mice."
Sci Rep. 10:17077 (2020).

5.

Suzuki Y, Nishijima S, Furuta Y, Yoshimura J, Suda W, Oshima K, Hattori M, Morishita S.:
"Long-read metagenomic exploration of extrachromosomal mobile genetic elements in the human gut."
Microbiome 71:119(2019).

6.

*Atarashi K, Suda W, Luo C, Kawaguchi T, Motoo I, Narushima S, Kiguchi Y, Yasuma K, Watanabe E, Tanoue T, Thaiss CA, Sato M, Toyooka K, Said HS, Yamagami H, Rice SA, Gevers D, Johnson RC, Segre JA, Chen K, Kolls JK, Elinav E, Morita H, Xavier RJ, Hattori M, Honda K.:
"Ectopic colonization of oral bacteria in the intestine drives TH1 cell induction and inflammation".
Science. 358:359-365(2017).

7.

*Takayasu L, Suda W, Watanabe E, Fukuda S, Takanashi K, Ohno H, Takayasu M, Takayasu H, Hattori M.:
"A 3-dimensional mathematical model of microbial proliferation that generates the characteristic cumulative relative abundance distributions in gut microbiomes."
PLoS One. 12:e0180863 (2017).

8.

*Takayasu L, Suda W, Takanashi K, Iioka E, Kurokawa R, Shindo C, Hattori Y, Yamashita N, Nishijima S, Oshima K, Hattori M.:
"Circadian oscillations of microbial and functional composition in the human salivary microbiome."
DNA Res. 24:261-270 (2017).

9.

*Iwasawa K, Suda W, Tsunoda T, Oikawa-Kawamoto M, Umetsu S, Inui A, Fujisawa T, Morita H, Sogo T, Hattori M.:
"Characterisation of the faecal microbiota in Japanese patients with paediatric-onset primary sclerosing cholangitis"
Gut 66:1344-1346 (2017).

10.

*Nishijima S, Suda W, Oshima K, Kim SW, Hirose Y, Morita H, Hattori M.:
"The gut microbiome of healthy Japanese and its microbial and functional uniqueness"
DNA Res. 23:125-133 (2016).
Lab Members
Principal investigator
Hiroshi Ohno

Team Leader
Core members
Wataru Suda

Deputy Team Leader

Naveen Kumar

Senior Technical Scientist

Yusuke Ogata

Research Scientist

Taichi Umeyama

Research Scientist

Itsuka Kamimura

Postdoctoral Researcher

Hiroaki Masuoka

Postdoctoral Researcher

Tomo Kakihara

Junior Research Associate

Chie Shindo

Technical Staff I

Kaoru Kaida

Technical Staff I

Maki Tanokura

Technical Staff I

Joanna Christine Noack

Technical Staff II
Contact Information
West Research Building,
1-7-22 Suehiro-cho, Tsurumi-ku,
Yokohama City, Kanagawa,
230-0045, Japan
Tel: +81-(0)45-503-9302
Fax: +81-(0)45-503-9613