Medical Sciences Innovation Hub Program

Immunology Data Integration Unit

Unit Leader: Haruhiko Koseki (M.D., Ph.D)
Research Summary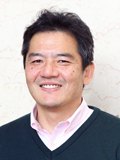 Our aim is to stratify patients' pathophysiology of atopic dermatitis, rheumatoid arthritis, obesity related diseases, based on clinical multimodal data, and to develop optimal methods for preventing onset or exacerbation for each individual, for further utilization in clinical practice. At the same time, we apply the acquired knowledges from human studies to animal models, in order to understand the significance of disease-related factors and to elucidate complex disease pathologies. Our goal is to realize personalized predictive medicine; to measure and predict individual disease state changes through sequential collection and integrative analysis of human clinical data and seamless fusion analysis with animal models.
Main Research Fields
Related Research Fields
Biological Sciences
Medicine, Dentistry & Pharmacy
Basic medicin
Clinical medicine
Keywords
Disease model
Bioinformatics
Selected Publications
Papers with an asterisk(*) are based on research conducted outside of RIKEN.
1.

JP Thyssen, I Jakasa, C Riethmu¨ ller, MP Scho¨n, A Braun, M Haftek, PG Fallon, J Wro´blewski, H Jakubowski, L Eckhart, W Declercq, S Koppes, KA Engebretsen, C Bonefeld, AD Irvine, S Keita-Alassane, M Simon, H Kawasaki, A Kubo, M Amagai, T Matsui and S Kezic.:
"Filaggrin Expression and Processing Deficiencies Impair Corneocyte Surface Texture and Stiffness in Mice"
J Invest Dermatol 140 (3):615-623, 2020.

2.

Takahashi S, Ishida A, Kubo A, Kawasaki H, Ochiai S, Nakayama M, Koseki H, Amagai M, Okada T.:
"Homeostatic pruning and activity of epidermal nerves are dysregulated in barrier-impaired skin during chronic itch development."
Sci Rep. 2019 Jun 13;9(1):8625. doi: 10.1038/s41598-019-44866-0.

3.

Usui K, Kadono N, Furuichi Y, Shiraga K, Saitou T, Kawasaki H, Toyooka K, Tamura H, Kubo A, Amagai M, Matsui T.:
"3D in vivo imaging of the keratin filament network in the mouse stratum granulosum reveals profilaggrin-dependent regulation of keratin bundling."
J Dermatol Sci. 2019 Apr 30. pii: S0923-1811(19)30099-4. doi: 10.1016/j.jdermsci.2019.04.006. [Epub ahead of print]

4.

Miyai T, Takano J,, Endo TA, Kawakami E, Agata Y, Motomura Y, Kubo M, Kashima Y, Suzuki Y, Kawamoto H, Ikawa T.:
"Three-step transcriptional priming that drives the commitment of multipotent progenitors toward B cells."
Genes Dev. 15;32(2):112-126. (2018)

5.

Miyamoto A, Lee S, Cooray NF, Lee S, Mori M, Matsuhisa N, Jin H, Yoda L, Yokota T, Itoh A, Sekino M, Kawasaki H, Ebihara T, Amagai M, Someya T.:
"Inflammation-free, gas-permeable, lightweight, stretchable on-skin electronics with nanomeshes."
Nat nanotechnol. 12(9):907-913, 2017

6.

Yasuda T, Fukada T, Nishida K, Nakayama M, Matsuda M, Miura I, Dainichi T, Fukuda S, Kabashima K, Nakaoka S, Bin BH, Kubo M, Ohno H, Hasegawa T, Ohara O, Koseki H, Wakana S, Yoshida H.:
"Hyperactivation of JAK1 tyrosine kinase induces stepwise, progressive pruritic dermatitis."
J Clin Invest. 2016 Jun 1;126(6):2064-76. doi: 10.1172/JCI82887. Epub 2016 Apr 25.

7.

*Kobayashi T, Glatz M, Horiuchi K, Kawasaki H, Akiyama H, Kaplan DH, Kong HH, Amagai M, Nagao K.:
"Dysbiosis and Staphyloccus aureus Colonization Drives Inflammation in Atopic Dermatitis."
Immunity 42 (4):756-766, 2015.

8.

*Yokouchi M, Kubo A, Kawasaki H, Yoshida K, Ishii K, Furuse M, Amagai M.:
"Epidermal tight junction barrier function is altered by skin inflammation, but not by filaggrin-deficient stratum corneum."
J Dermatol Sci 77 (1):28-36, 2015.
Lab Members
Principal investigator
Haruhiko Koseki

Unit Leader
Core members
Hiroshi Kawasaki

Senior Scientist

Aiko Sekita

Postdoctoral Researcher

Tomohiro Miyai

Postdoctoral Researcher

Reiko Kuwahara

Technical Staff I

Yoko Koseki

Technical Staff II

Ayaka Hananoe

Research Part-time Worker I

Ayano Fukushima

Research Part-time Worker I
Contact Information
North building N604Ca
1-7-22 Suehiro-cho, Tsurumi-ku,
Yokohama City, Kanagawa,
230-0045, Japan
Tel: +81-(0)45-503-9691
Fax: +81-(0)45-503-9278
Email: haruhiko.koseki [at] riken.jp