RIKEN SPring-8 Center

NMR Science and Development Division

Division Director: Yoshitaka Ishii (Ph.D.)
Research Summary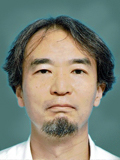 We aim to establish world-leading NMR facilities at RIKEN. We develop novel NMR instruments such as ultra-high-field magnets and sophisticated NMR probes and take advantage of these instruments for advanced chemical and biological applications. We also take a leading role in organizing major NMR facilities in Japan through the NMR platform and other programs.
Main Research Fields
Interdisciplinary Science & Engineering
Related Research Fields
Mathematical & Physical Sciences
Chemistry
Engineering
Biological Sciences
Biology
Medicine, Dentistry & Pharmacy
Basic Chemistry
Biology Science
Electrical and electronic engineering
Keywords
NMR
Structural Biology
Instrument development
Alzheimer's disease
Ultra-high-field magnet
Selected Publications
Papers with an asterisk(*) are based on research conducted outside of RIKEN.
1.

Ishii, Y.; Wickramasinghe, A.; Matsuda, I.; Endo, Y.; Ishii, Y.; Nishiyama, Y.; Nemoto, T.; Kamihara, T.:
"Progress in proton-detected solid-state NMR (SSNMR): Super-fast 2D SSNMR collection for nano-mole-scale proteins"
J. Magn. Reson. 286, pp. 99- (2018).

2.

*B. Yoo, Y. Xiao, D. McElheny, and Y. Ishii.:
"E22G pathogenic mutation of β-amyloid (Aβ) enhances misfolding of Aβ40 by unexpected prion-like cross talk between Aβ42 and Aβ40."
J. Am. Chem. Soc, 140: pp. 2781–2784 (2018)

3.

*Y. Xiao, B. Ma, D. McElheny, S. Parathasarathy, M. Hoshi, R. Nussinov, and Y. Ishii.:
"Aβ(1–42) fibril structure illuminates self-recognition and replication of amyloid in Alzheimer's disease"
Nat. Struct. Mol. Biol. 22, pp. 499-505.(2015)

4.

Nagashima, T., Ueda, K., Nishimura, C., Yamazaki, T.:
"Structure-Correlation NMR spectroscopy for Macromolecules Using Repeated Bidirectional Photoisomerization of Azobenzene"
Anal. Chem. 87, 11544-11552 (2015)

5.

Shi, X., Prasanna, C., Nagashima, T., Yamazaki, T., Pervushin, K., NOrdenskiold, L.:
"Structure and Dynamics in the Nucleosome Revealed by Solid-State NMR"
Angew. Chem. Int. Ed. Engl. 57 9734-9738 (2018)

6.

K. Ohki, T. Nagaishi, T. Kato, D. Yokoe, T. Hirayama, Y. Ikuhara, T. Ueno, K. Yamagishi, T. Takao, R. Piao, H. Maeda and Y. Yanagisawa.:
"Fabrication, microstructure and persistent current measurement of an intermediate grown superconducting (iGS) joint between REBCO-coated conductors"
Superconductor Science and Technology 30, 115017 (7pp) (2017)

7.

K. Kajita, T. Takao, H. Maeda, and Y. Yanagisawa.:
"Degradation of a REBCO conductor due to an axial tensile stress under edgewise bending: A major stress mode of deterioration in a high field REBCO coil's performance"
Superconductor Science and Technology 30, 074002 (8pp) (2017)

8.

Y. Suetomi, K. Yanagisawa, H. Nakagome, M. Hamada, H. Maeda, and Y. Yanagisawa.:
"Mechanism of notable difference in the field delay times of no-insulation layer-wound and pancake-wound REBCO coils"
Superconductor Science and Technology, 29, 105002(9pp) (2016)

9.

Shi, X., Prasanna, C., Nagashima, T., Yamazaki, T., Pervushin, K., Nordenskiold, L.:
"Structure and Dynamics in the Nucleosome Revealed by Solid-State NMR."
Angew Chem Int Ed Engl 57(31): 9734-9738.(2018)

10.

H.FujishiroaK.TakahashiaT.NaitoaY.YanagibY.ItohbT.Nakamura.:
"New proposal of mechanical reinforcement structures to annular REBaCuO bulk magnet for compact and cryogen-free NMR spectrometer."
PHYSICA C-SUPERCONDUCTIVITY AND ITS APPLICATIONS 550. 52-56.(2018)
Related Links
Lab Members
Principal investigator
Yoshitaka Ishii

Division Director
Contact Information
West NMR Complex,
1-7-22 Suehiro-cho, Tsurumi-ku,
Yokohama City, Kanagawa,
230-0045, Japan
Tel: +81-(0)45-503-9642
Fax: +81-(0)45-503-9641
Email: yoshitaka.ishii [at] riken.jp
Organization
Yoshitaka Ishii (Ph.D.)

Toshio Yamazaki (Ph.D.)

Yoshinori Yanagisawa (Ph.D.)

Yoshitaka Ishii (Ph.D.)

Yoshitaka Ishii (Ph.D.)