RIKEN SPring-8 Center

Safety Design Group

Group Director: Shunji Goto (D.Eng.)
Research Summary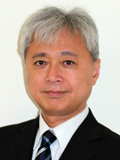 The group evaluates radiation safety and radiation shield performance by analyzing the measured data. The group also carries out R&D on beam loss monitors with high functionality and R&D on the performance improvement of the radiation monitors.
Research Subjects
Research of radiation physics and behaviors for XFEL accelerators
Research of radiation shielding and protection for XFEL accelerators
Radiation safety design for advanced XFEL facility
Research and developments for radiation monitors including electron beam loss and beam halo monitors of advanced XFEL accelerators.
Selected Publications
1.

Yoshihiro Asano, Toshiro Itoga, and Xavier Marechal:
"Radiation Shielding aspects of the SCSS prototype XFEL facility."
Nuclear Technology Vol.168 387-390 (2009)

2.

Yoshihiro Asano, Teruhiko Bizen, and Xavier Marechal:
"Analyses of the factors for demagnetization of permanent magnet caused by high energy electron irradiation."
Journal of Synchrotron Radiation Vol. 16 p317-324 (2009)

3.

X.-M.Marechal, T.Itoga, Y.Asano:
"Fiber Beam loss Monitor For the SPring-8 X-FEL;Test Operation at the SPring-8 250MeV Compact SASE Source."
International Particle Accelerator Conference (IPAC'10) Kyoto (2010)

4.

H.Aoyagi, T.Itoga, N.Nariyama, T.Bizen, T.Tanaka, H.Kitamura, and Y.Asano:
"Measurement of Electron Beam halo with Diamond Detector."
Proc. of the 24th workshop on Radiation Detectors and Their Uses. p73-81, KEK proceedings2010-10

5.

Y.Asano:
"Application of Heavy Concretes to the Shield Materials of Synchrotron Radiation beamlines."
Radiation Measurements 46 p546-550 (2011)

6.

T. Itoga, Y.Asano, and Y.Tanimura:
"Response Function of a Superheated Drop Neutron Monitor with Lead Shell in the thermal to 400MeV Energy Range."
Radiation Protection Dosimetry ncr120 (2011)

7.

Yoshihiro Asano:
"Characteristics of radiation safety for Synchrotron Radiation and X-ray Free Electron Laser facilities."
Radiation Protection Dosimetry ncr131 (2011)

8.

X.M.Mareshal, Y.Asano, T.Itoga:
"Design, development, and operation of a fiber-based Cherenkov beam loss monitor at the Spring-8 Angstrom Compact Free Electron Laser"
Nuclear Instruments & Methods A673 (2012)

9.

H.Aoyagi, Y.Asano,T.Itoga, N.Nariyama, T.Bizen, T.Tanaka,, H.Kitamura:
"Pulse-mode Measurement of Electron Beam halo using Diamond -based detector"
Physical Review ST Accelerators & Beams 15 (2012)

10.

Yoshihiro Asano:
"Radiation Ssafety"
Free electron Laser Chapter 10, Intech Open publisher www.intechweb.org (2012)
Related Links
Lab Members
Principal investigator
Shunji Goto

Group Director
Contact Information
1-1-1 Kouto, Sayo-cho
Sayo-gun, Hyogo
679-5148 Japan