Building three-dimensional models of biological systems
Florence Tama, Research Unit Leader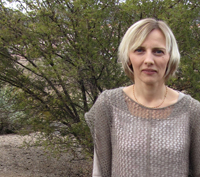 Computational Structural Biology Research Unit, RIKEN Advanced Institute for Computational Science
How did you join RIKEN, and what kind of support did RIKEN provide?
I first traveled to Japan in 1998 to conduct research at Kyoto University for my PhD. I later moved to the United States to take up a postdoctoral position and eventually joined the University of Arizona as a faculty member. In 2013—fifteen years after my first visit to the country—I decided to join RIKEN and moved to Japan with my family.
When I arrived at the RIKEN Advanced Institute for Computational Science, I was provided with a lot of assistance in setting up my research group. For example, dealing with Japanese documents can be challenging at times, and there was also much to learn about the functioning of the institute. Fortunately, the administrative staff at RIKEN were always happy to help me navigate the system.
Why were you drawn to RIKEN?
RIKEN is a globally renowned institution that offers excellent opportunities for research. In my field—computational biophysics—where we use computers to study biological molecules, RIKEN and its K computer are able to compete with the top computational centers around the world. RIKEN is also at the forefront of experimentation thanks to the SACLA X-ray Free Electron Laser (XFEL), which presents researchers interested in the structure of biological molecules with new opportunities to obtain potentially exciting results.
Please describe your current research at RIKEN.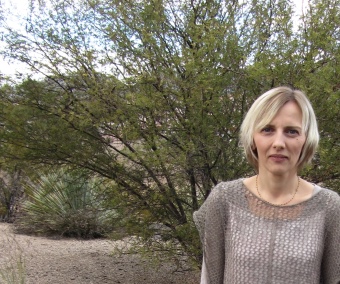 At the Computational Structural Biology Research Unit, we develop computational tools to study biological systems. More specifically, we use a variety of experimental techniques to help determine the three-dimensional structure of biological molecular complexes and analyze their potential interactions with smaller molecules for the purpose of designing new drugs.
As macromolecular complexes undergo large conformational changes to achieve their core biological functions, characterizing their structure is crucial for understanding underlying mechanisms and for developing new drugs to treat diseases. Our ultimate goal is to integrate x-ray and XFEL experimental data with computational tools processed by the K computer to acquire knowledge about the structure of physiologically important protein complexes that cannot be obtained using existing experimental techniques.
What is the best thing about working at RIKEN?
RIKEN has many outstanding research groups with whom we can exchange ideas, making the institution a stimulating environment to work in. Furthermore, RIKEN offers excellent research facilities and a great support system. The work environment is conducive to purely focusing on research, on account of the experienced administrative staff who support other aspects of running a research group.
What would you say to other people considering joining RIKEN?
RIKEN is a great place to work, and as a non-Japanese scientist I should add that a lot of effort has been put into welcoming researchers like me. Some informational meetings about applying for grants in Japan are conducted in English. In addition, RIKEN organizes several events to bring doctoral students and postdoctoral researchers together, which helps to create a close-knit community at RIKEN.