Greetings from the President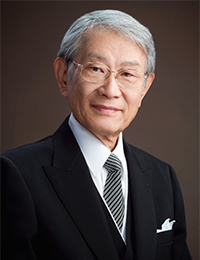 RIKEN was founded in 1917 to promote the growth of Japanese industry by achieving breakthroughs in scientific and applied research. While undergoing a variety of transformations in response to changing times and needs, it has remained Japan's sole comprehensive research institute in the natural sciences, consistently conducting leading-edge research in a wide array of scientific areas spanning physics, engineering, chemistry, mathematic, information and computer science, biology, and medical science. Today, as a designated national research and development institute, we have adopted the concept of pursuing what we call Kagakudo—the path of science—acting as a core institution driving Japan's system of innovation and creating world-leading research results.
On April 1, 2021, the new Basic Law for Science, Technology and Innovation came into effect. Based on that, the law that governs RIKEN's research activities was also revised. The amendments to the RIKEN Law expand the scope of our research beyond the natural sciences to include the humanities and social sciences. Under it, we will continue to carry out comprehensive research, work to maximize the results of our research and development, and proactively work to solve the various problems facing humanity.
The world today confronts a host of problems, such as the still raging COVID-19 pandemic and frequent natural disasters. In response to these threats to our well-being, RIKEN is committed to making steady contributions through science and technology that will contribute to a better life and future. As a designated national research and development institute, we are committed to conducting research that meets society's expectations, and as always, we welcome collaborations with researchers around the world in these efforts.. We thank you very much for your support.

Hiroshi Matsumoto, President
For more information, please see: