Carina Hanashima, Team Leader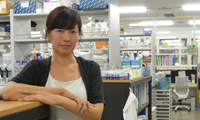 Laboratory for Neocortical Development, RIKEN Center for Developmental Biology
Please describe your role at RIKEN.
The Laboratory for Neocortical Development aims to understand the organizing principles of the cerebral cortex, a highly differentiated brain structure unique to mammalian vertebrates. As a scientist at RIKEN, my role is to deliver our research findings in the areas of developmental neuroscience and neuropathology to the global scientific community.
Please briefly describe your current research. Why is it important?
The anatomical organization of the human cerebral cortex was defined almost 150 years ago, yet knowledge of how the brain acquires the sophisticated state needed to perform its complex functions has remained rather limited. In my laboratory, we use mouse models to decipher the process by which the diverse neurons of the cerebral cortex are generated and integrated into distinct territories to form a functional neural circuit.
How did you become interested in your current field of research?
After completing my PhD, I began to search for a new direction in which to take my career. I came across several stimulating papers discussing the concept of cell fate specification in the central nervous system, which drew me into the field of developmental neuroscience.
What made you decide to become a scientist?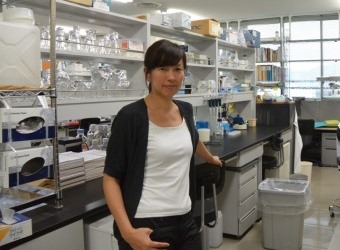 As far as I can recall, as a child I already wanted to be a scientist. I think the numerous books that I read elicited my interest in the prospect of making new discoveries. I also considered becoming a medical doctor but instead decided to contribute to medical science by pursuing basic research.
How and when did you join RIKEN?
I was a postdoctoral fellow in the United States when I applied to join the RIKEN Center for Developmental Biology in 2007. I was really excited to start a new laboratory at the center, where researchers with common interests in developmental biology use a variety of model systems to tackle challenging questions.
What is the best thing about working at RIKEN?
The supporting laboratories at RIKEN help us collect data and seek out optimum solutions for achieving project goals. Their advice on how to take advantage of the state-of-the-art genetics, imaging and bioinformatics technologies available at RIKEN has tremendously benefitted our research.
What has been your most memorable experience at RIKEN?
I have been co-organizing the RIKEN Joint Retreat since 2011, which brings together scientists from different RIKEN centers and institutes engaged in biological science to share their latest research. The biannual event is especially fruitful for young investigators who want to forge new collaborations. I have enjoyed participating in these retreats, both as a speaker and as an organizer, and am currently in the process of planning the upcoming 2015 retreat.
Please tell us about your professional and personal goals.
My personal goals are very much aligned with my professional goals. I want to discover something new—not just a new molecule or cell but a new principle that underlies the organization and function of a biological system. Ultimately, I hope to contribute to both basic and medical science through my scientific pursuits.