Opening of the RIKEN-XJTU Joint Research Center
Commemorative event marking the 40th anniversary of the normalization of Japan-China diplomatic relations and 2012 Japan-China Friendship Year
On February 21, 2012, a ceremony was held at the Xi'an Jiaotong University to commemorate the opening of the RIKEN-XJTU Joint research Center. The morning ceremony was attended by RIKEN President Ryoji Noyori and RIKEN Advanced Science Institute Director Kohei Tamao, as well as distinguished guests from China's Ministry of Science and Technology (MOST), Ministry of Education (MOE) and Japan's Ministry of Education, Culture, Sports, Science and Technology (MEXT). In the afternoon, President Noyori presented a commemorative lecture attended by around 400 XJTU students, teachers, and other personnel.
RIKEN and XJTU have been collaborating on joint research in the three areas of environmental fluids, ubiquitous intelligence systems, and biomaterials. Dr. Kuniaki Kawabata, head of a joint RIKEN-XJTU research team established in October last year, has been staying on the Xi'an Jiaotong University campus for some time now to direct his team's research. The newly opened RIKEN-XJTU Joint Research Center will facilitate this kind of activity and help RIKEN and Xi'an Jiaotong University to expand their collaboration to include other research areas that will further the globalization of the two institutions.
This year marks the 40th anniversary of the normalization of diplomatic relations between Japan and China. It is hoped that the RIKEN-XJTU Joint Research Center will serve as a bridge of cooperation and friendship between the two countries.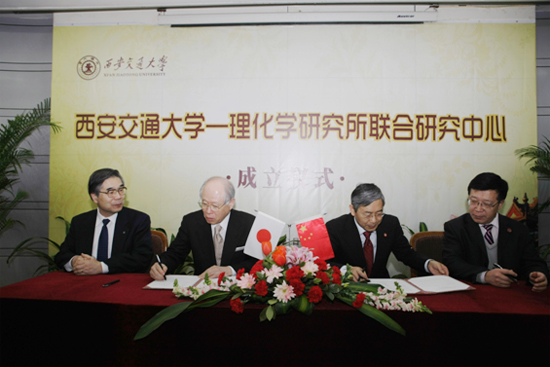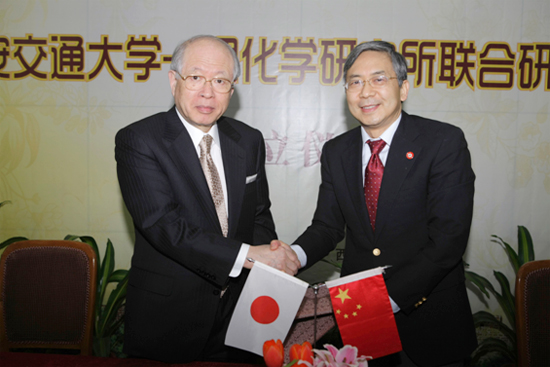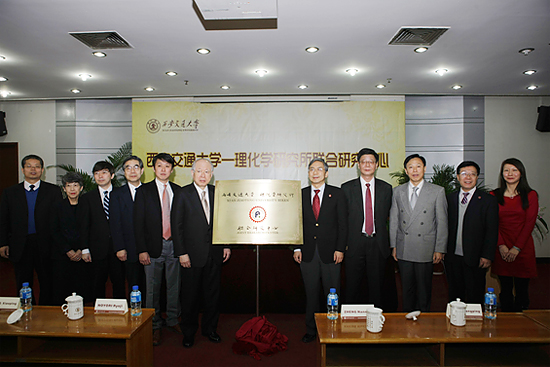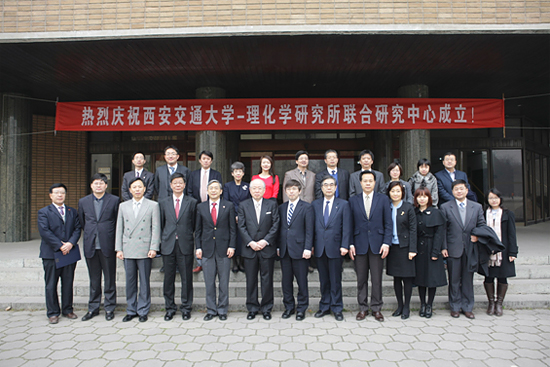 Opening event for the joint research center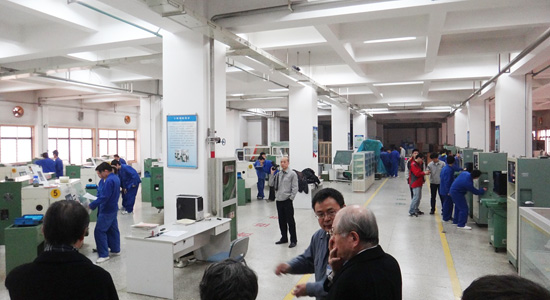 Tour of the engineering workshop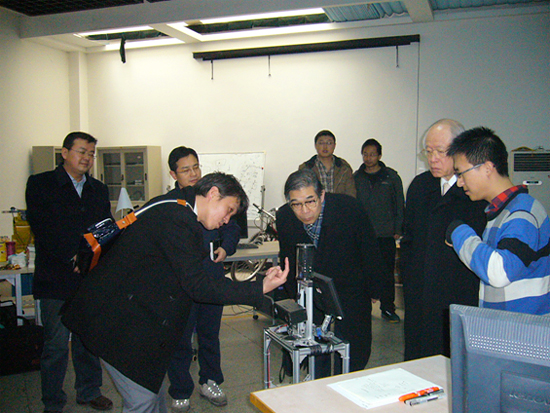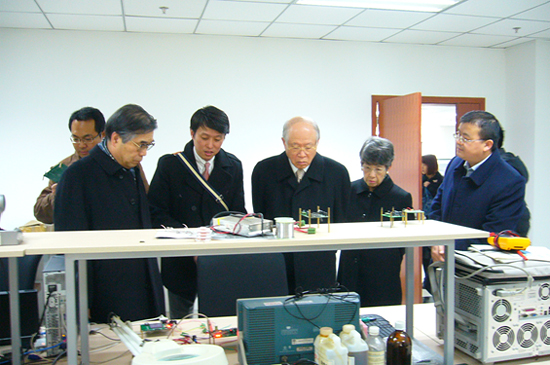 Tour of the joint research laboratory
President Noyori's commemorative lecture