Slovak Republic President Ivan Gasparovic visits RIKEN
On the morning of June 28, Slovak Republic President Ivan Gasparovic paid a visit to the RIKEN headquarters in Wako as leader of a delegation of 27 people, including the first lady, during his official visit to Japan. Other members of the delegation included the Deputy Prime Minister and Foreign Minister, the Minister of Economy, the President of the Slovak Academy of Sciences along with the directors of several institutes under the SAS, and officials from Cormenius University and the University of Economics. They were accompanied by Drahomir Stos, Ambassador of the Slovak Republic in Japan and Takamatsu Akira, Ambassador of Japan to the Slovak Republic.
The visit began with a welcome by RIKEN President Ryoji Noyori, followed by a greeting from President Gasparovic, and then introductions of RIKEN and the Slovak Republic. The participants then had an exchange of opinions on the future of cooperation and research exchanges between the Japan and the Slovak Republic. There was then a presentation in the area of brain science given by a Slovak scientist working at RIKEN.
At present, there is currently one Slovak citizen among RIKEN's approximately 600 foreign researchers, staff, and students. In November last year, Ambassador Stos paid a visit to RIKEN President Noyori.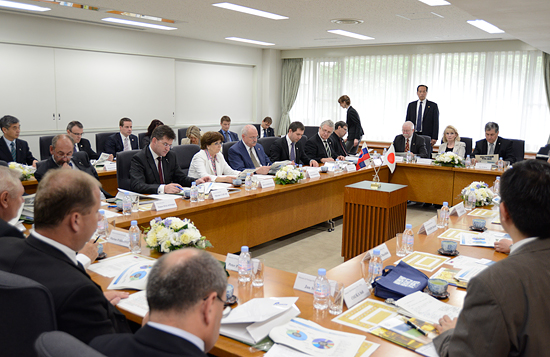 Discussions during the visit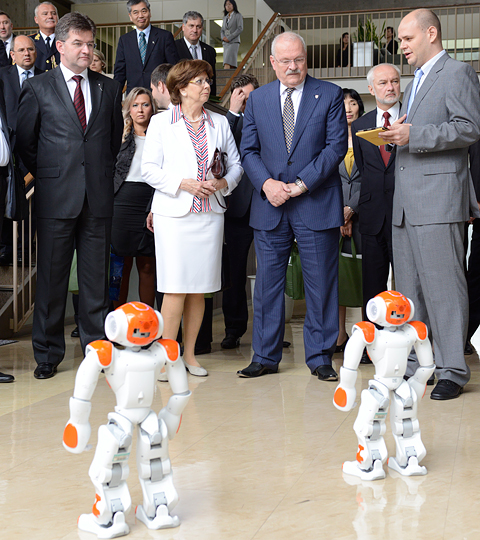 Presentation by a Slovak scientist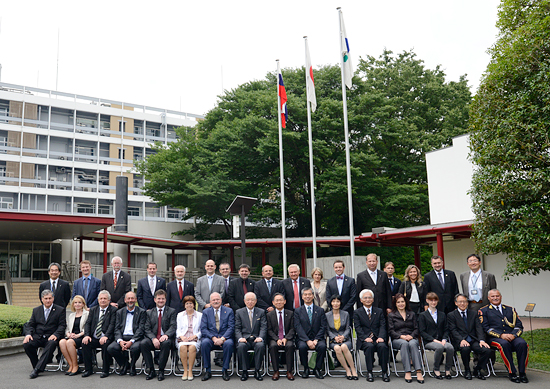 Commemorative photo