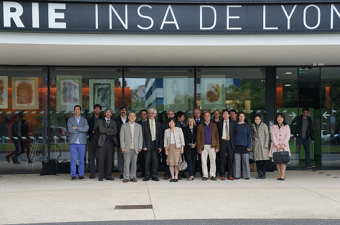 On May 16, 2013, a joint workshop was held with the Institut National des Sciences Appliqués in Lyon, France, as a part of RIKEN DAY activities.
After presentations on research taking place in a variety of fields, a mixer was held for graduate students, at which RIKEN's programs for young scientists were introduced.
Expectations are high that this event will stimulate closer collaboration between RIKEN and INSA.