RIKEN establishes European office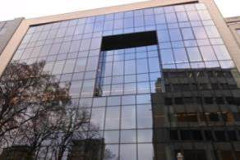 RIKEN has established collaborative research agreements with 275 institutions in 43 countries around the world as a means to further strengthen its research potential and to ensure that its research is always top class in the world. Of these partnerships, 84 are with institutions located in 19 European countries.
As a means to further deepen its relationship with these European institutions, on November 1, RIKEN established a new overseas office in Brussels. The mission of the new office will be strengthen RIKEN's research based on Europe's excellent research resources, expand research collaborations and personnel exchanges with Europe, and further strengthen links with the EU and government and funding agencies from Europe.
The European office is RIKEN's third overseas office, following an office established in Singapore in 2006 and in Beijing in 2010.