Osamu Sakura, Team Leader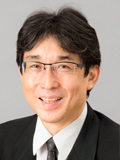 Science, Technology and Society Team, Center for Advanced Intelligence Project
Can you give us an overview of your research?
Offices are designed to be suitable environments for performing a variety of different tasks. However, with the rapid increase in telecommuting and teleworking during the COVID-19 pandemic, people have been forced to work in environments that are not always suitable for their work, resulting in problems such as physical fatigue and mental stress. My group is analyzing the effects of teleworking on individuals, looking at different types of work, locations, and tools, and trying to determine what kind of work is best suited for each location and environment. Our ultimate aim is to develop international standards and guidelines for academic organizations.
Why did you decide to conduct this research?
If we want to make teleworking comfortable, it is not enough to simply have good internet connections and provide portable devices to allow people to work at home. We also need to deal with issues that would never arise in an office, such as family members doing housework or watching TV in the background; or problems with direct sunlight, or insufficient artificial lighting in the work area. There are also issues such as handling visitors to the house, and noise from neighbors, which, especially during videoconferencing, can lead to high levels of stress. Of course, there are benefits from teleworking, such as reduced commuting time and flexibility in working hours, so I believe that even after the social turmoil caused by the pandemic has subsided, people will continue to want to telework to some extent. In order to prepare for this situation, we felt an urgent responsibility to help reduce the burden of remote working on individuals and their families. We think this is a critical issue for employers to be mindful of as well.
What does your project involve?
We surveyed a group of around 300 people who work in a variety of different roles about their expected work tasks (document preparation, research, one-on-one meetings, internal meetings, external meetings, etc.) and work locations (office, meeting space, centralized work area, home, living room, kitchen, café, restaurant, etc.). In addition, we are planning to conduct a survey of about 300 people who have physically worked at a variety of different locations and ask them about where they would ideally like to work. We will then statistically analyze this data, and plan to expand our analysis based on the results from other countries participating in international standardization research, so that we can compare results between countries.
How much do we know at this point?
During the last three months, we did a survey on the relationship between 17 tasks and 27 locations where work is performed (12 in the office, 9 at home, and 6 other locations) for different age groups and occupations. We are currently in the process of compiling and analyzing data from approximately 180 of these people, most working for furniture manufacturers. As a trend, we have found that under the pandemic, a lot of work continues to be performed at individuals' personal desks located in offices. However, when focusing on specific tasks such as planning proposals and information gathering, the percentage of work being done at the office (but not at one's own desk), at home (outside of the bedroom or living room), or at an extraneous location (such as a café) was also relatively high.
What are the challenges for the future?
After analyzing our data, we would like to make a suite of recommendations to advise decisionmakers on the suitability of different types of workspaces, and to propose this as an international standard. However, before we can do that, we will need to set numerical targets and indicators to measure the effects of our standard. We are currently evaluating previously used indicators, and interviewing companies and organizations that are working on changing the way they work, so that we can compile a list of appropriate metrics. In addition to this, as online communication has become a new norm, it has created new ethical and social issues, such as ensuring and confirming mutual trust, and sharing personal and confidential information. I think we will need to carry out further research on these issues as well.

Appropriate tasks for different areas (in the office)

| | | | | | | | | |
| --- | --- | --- | --- | --- | --- | --- | --- | --- |
| | Document creation | Surveys, gathering information | Ideas, planning | Administrative tasks (paperwork, etc.) | Face-to-face reporting | Online reporting | Interviews, individual meetings | Management |
| Office with fixed seating | ✓ | | | ✓ | ✓ | ✓ | ✓ | ✓ |
| Office with free address | ✓ | ✓ | | ✓ | ✓ | | | ✓ |
| Open meeting area | ✓ | ✓ | ✓ | | | | | |
| Concentrated work areas | ✓ | | | | | ✓ | | |
| Meeting rooms | | | ✓ | | ✓ | | ✓ | |
| Library | | ✓ | | | | | | ✓ |
| Cafeteria | ✓ | ✓ | ✓ | | ✓ | | ✓ | ✓ |
| Kitchen space | ✓ | ✓ | ✓ | | ✓ | | | ✓ |
| Bathroom/shower room | | | ✓ | | | | | |
| Terrace/roof | ✓ | ✓ | ✓ | | | | | |
| Lounge | | | ✓ | ✓ | | | | |
| Other | | | | | | | | |

Appropriate tasks for different areas (at home)

| | | | | | | | | |
| --- | --- | --- | --- | --- | --- | --- | --- | --- |
| | Document creation | Surveys, gathering information | Ideas, planning | Administrative tasks (paperwork, etc.) | Face-to-face reporting | Online reporting | Interviews, individual meetings | Management |
| Study | ✓ | | | ✓ | | ✓ | ✓ | ✓ |
| Dining/kitchen chair | ✓ | ✓ | | ✓ | | | | |
| Living room (sofa, etc.) | ✓ | ✓ | ✓ | | | | | |
| Bathroom | | | ✓ | | | | | |
| Bath/shower | | | ✓ | | | | | |
| Bedroom | | | | | | | | |
| Children's room | | | ✓ | | | | | |