Nov. 12, 2009 Press Release Biology Medicine / Disease
Key mucosal immune response mechanism identified
A key mechanism involved in immune surveillance in the intestinal system is described by a team of researchers at RIKEN and Yokohama City University. Their research will appear in Nature on 12 November and could provide new targets for oral vaccines for infectious diseases and allergies.
The mucosal immune system forms the largest part of the entire immune system and protects the body from pathogens and foreign particles by secreting the antibody Immunoglobin A (IgA). Specialized cells called microfold cells (M cells) capture and deliver foreign particles through the epithelial layer to lymphoid structures deeper in the intestinal tissue. This triggers the secretion of the antibodies.
Although this transport process is crucial researchers have struggled to understand it fully due to the relative sparseness of M cells and a lack of a unique marker to identify them.
The team show that the protein, glycoprotein 2 (GP2), on the outer membrane of M cells, acts as a receptor for certain pathogenic bacteria, rapidly instigating immune responses. Experiments demonstrate that in mice, GP2 specifically binds to bacteria such as E. coli and Salmonella by recognizing a component of hairlike structures on the bacterial cell surface.
This first description of the pathway fills a key gap in our understanding of mucosal immune responses. As a target for the development of new oral vaccines, GP2 also offers the hope of an easy-to-administer, cost-effective solution for infectious diseases and allergies.
Contact
Hiroshi Ohno
Laboratory for Epithelial Immunobiology
RIKEN Research Center for Allergy and Immunology
Tel: +81-45-503-7031 / Fax: +81-45-503-7030
Jens Wilkinson
RIKEN Global Relations and Research Coordination Office
Tel: +81-(0)48-462-1225 / Fax: +81-(0)48-463-3687
Email: pr[at]riken.jp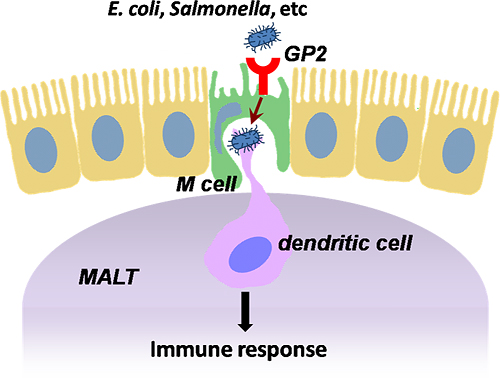 Figure 1: Role of GP2 in mucosal immune response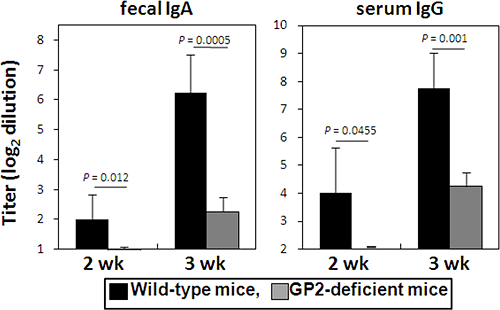 Figure 2: GP2-dependent immune response to Salmonella
A vaccine strain Salmonella was orally administered in mice. Salmonella-specific fecal IgA and serum IgG responses were impaired in GP2-deficient mice compared to wild-type mice.