RIKEN Center for Advanced Intelligence Project

AI Security and Privacy Team

Team Leader: Jun Sakuma (D.Eng.)
Research Summary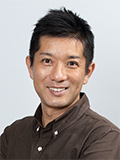 Along with the development of artificial intelligence (AI) technologies, decision making by machine learning is being widely implemented in society. In order for artificial intelligence to play a prominent role in decision making of humans, it is necessary to guarantee that private or confidential information is not leaked through the process of decision making by AI. Also, we need guarantee that that AI's behavior cannot be arbitrarily manipulated by a malicious attacker and AI cannot harm humans against the original AI designers' intent. Our team aims to develop fundamental technologies of security and privacy that are necessary for proper use of AI in society.
Research Subjects:
Artificial Intelligence Security
Privacy Preservation in Artificial Intelligence
Main Research Fields
Related Research Fields
Engineering
Humanities
Intelligent informatics
Information security
Keywords
machine learning
security
privacy
fairness
Selected Publications
1.

Thien Q. Tran, Kazuto Fukuchi, Youhei Akimoto, Jun Sakuma:
"Statistically Significant Pattern Mining with Ordinal Utility."
KDD 2020: pp. 1645-1655 (2020).

2.

Hiromu Yakura, Youhei Akimoto, Jun Sakuma.:
"Generate (Non-Software) Bugs to Fool Classifiers"
AAAI 2020: pp. 1070-1078 (2020).

3.

Hiromu Yakura, Shinnosuke Shinozaki, Reon Nishimura, Yoshihiro Oyama, Jun Sakuma.:
"Neural malware analysis with attention mechanism"
Comput. Secur. 87, 15 pages, (2019).

4.

Ryota Namba, Jun Sakuma.:
"Robust Watermarking of Neural Network with Exponential Weighting"
AsiaCCS 2019: pp. 228-240 (2019).

5.

Hiromu Yakura, Jun Sakuma.:
"Robust Audio Adversarial Example for a Physical Attack"
IJCAI 2019: pp. 5334-5341 (2019).

6.

Thien Q. Tran, Jun Sakuma.:
"Seasonal-adjustment Based Feature Selection Method for Predicting Epidemic with Large-scale Search Engine Logs"
KDD 2019: pp. 2857-2866 (2019).

7.

Toshihiro Kamishima, Shotaro Akaho, Hideki Asoh, Jun Sakuma.:
"Model-based and actual independence for fairness-aware classification"
Data Min. Knowl. Discov. 32(1): pp. 258-286 (2018).

8.

Takao Murakami, Hideitsu Hino, Jun Sakuma.:
"Toward Distribution Estimation under Local Differential Privacy with Small Samples"
PoPETs 2018(3): pp. 84-104 (2018).

9.

Kazuya Kakizaki, Kazuto Fukuchi, Jun Sakuma.:
"Differentially Private Chi-squared Test by Unit Circle Mechanism"
ICML 2017: pp. 1761-1770 (2017).

10.

Wenjie Lu, Shohei Kawasaki, Jun Sakuma.:
"Using Fully Homomorphic Encryption for Statistical Analysis of Categorical, Ordinal and Numerical Data"
NDSS 2017, 15 pages (2017).
Related Links
Lab Members
Principal investigator
Jun Sakuma

Team Leader
Core members
Masahiro Fujisawa

Special Postdoctoral Researcher

Ryoma Senda

Postdoctoral Researcher

Zhe Yu

Postdoctoral Researcher

Joshua Butke

Postdoctoral Researcher

Kazuto Fukuchi

Visiting Scientist

Hideitsu Hino

Visiting Scientist

Tatsuya Mori

Visiting Scientist

Yohei Akimoto

Visiting Scientist

Daiki Nishiyama

Research Part-time Worker I

Yuwei Sun

Research Part-time Worker I

Ziling He

Research Part-time Worker I

Mitsuhiro Fujikawa

Research Part-time Worker II

Hideyuki Oiso

Research Part-time Worker II

Nozomu Koujiguchi

Research Part-time Worker II
Contact Information
SB1006
1-1-1, Tennohdai, Tsukuba, Ibaraki
Email: jun.sakuma [at] riken.jp