RIKEN Center for Advanced Intelligence Project

Decentralized Big Data Team

Team Leader: Koiti Hasida (D.Sci.)
Research Summary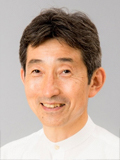 The operation of the society heavily depends on the precision and efficiency of people's documentation (by text, video, etc.) of semantic content (knowledge, belief, intention, desire, etc.) and of their comprehension of documents. Besides, people and AI must share semantic content with higher precision and efficiency in order for AI to provide sufficient values to people. However, precise and efficient composition and comprehension of documents are hard for people. We are investigating formats and user interfaces for people to more precisely and efficiently read and write, and AI technologies to assist composition, comprehension and other advanced utilization of documents.
Main Research Fields
Related Research Fields
Clinical Medicine
Neuroscience & Behavior
Social Sciences & General
Economics & Business
Research Subjects
assistance of composition and comprehension of semantically structured documents
matchmaking and consensus formation by semantically structured documents
Selected Publications
Papers with an asterisk(*) are based on research conducted outside of RIKEN.
1.

*Kôiti Hasida:
"Graphical Annotation for Syntax-Semantics Mapping"
LREC 2016 (2016).

2.

*Kôiti Hasida, Yutaka Nakachi, and Masafumi Yasukochi:
"Genomic Data Management Distributed to Individuals for both Protecting Privacy and Promoting Utilization"
Privacy-Aware Computational Genomics 2015 (PRIVAGEN 2015) (2015).

3.

*Kôiti Hasida:
"Personal Life Repository: Distributed PDS for Data-Driven Improvement of Your Welfare"
AAAI Spring Symposium 2013 (Data Driven Wellness), Stanford University (2013).

4.

*Kôiti Hasida:
"Big Data without Big Brother ― Personal Management of Personal Data ―"
QS Tokyo Show & Tell #2 (2012).

5.

*Naoki Kamimaeda, Noriaki Izumi, and Kôiti Hasida:
"Evaluation of Participants' Contributions in Knowledge Creation Based on Semantic Authoring"
The Learning Organization, Vol. 14, 263-280 (2007).
Related Links
Lab Members
Principal investigator
Koiti Hasida

Team Leader
Core members
Kenichi Shibata

Postdoctoral Researcher

Katsuhito Nakasone

Postdoctoral Researcher

Sarada Balachandran Nair Suma Devi

Technical Scientist
Contact Information
Nihonbashi 1-chome Mitsui Building, 15th floor,
1-4-1 Nihonbashi,
Chuo-ku, Tokyo
103-0027, Japan
Email: koiti.hasida [at] riken.jp