Chief Scientist Laboratories

High Energy Nuclear Physics Laboratory

Chief Scientist: Takehiko Saito (Ph.D.)
Research Summary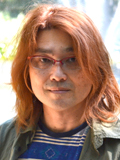 Comprehensive understanding of the interactions among microscopic particles that is essential to understand the building block of the matter. We study the hadronic interactions at heavy ion accelerator facilities in Germany and China in order to understand the hierarchy of the nuclear and hadronic matters.
Main Research Fields
Mathematical & Physical Sciences
Related Research Fields
Interdisciplinary Science & Engineering
Particle, Nuclear, Cosmic ray, Astro physics
General applied physics
Keywords
Nuclear Physics
Hadron Physics
High energy nuclear reaction
Detector development
Selected Publications
Papers with an asterisk(*) are based on research conducted outside of RIKEN.
1.

*T.R. Saito, C. Rappold, O. Bertini, S. Bianchin, V. Bozkurt, H. Geissel, M. Kavatsyuk, E. Kim, Y. Ma, F. Maas S. Minami, D. Nakajima, C. Nociforo, B. Ozel-Tashenov, J. Pochodzalla, C. Scheidenberger and K. Yoshida.:
"Summary of the HypHI Phase 0 experiment and future plans with FRS at GSI (FAIR Phase 0)"
Nucl. Phys. A 954 (2016) 199-212

2.

*J. Aysto, K.-H. Behr, J. Benlliure, A. Bracco, P. Egelhof, A. Fomichev, S. Gales, H. Geissel, T. Grahn, L.V. Grigorenko, M.N. Harakeh, R. Hayano, S. Heinz, K. Itahashi, A. Jokinen, N. Kalantar-Nayestanaki, R. Kanungo, H. Lenske, I. Mukha, G. Münzenberg, C. Nociforo, H.J. Ong, S. Pietri, M. Pfutzner, W. Plass, A. Prochazka, S. Purushothaman, T. Saito, C. Scheidenberger, H. Simon, I. Tanihata, S. Terashima, H. Toki, L. Trache, H. Weick, J.S. Winfield, M. Winkler and V. Zamfir:
"Experimental program of the Super-FRS Collaboration at FAIR and developments of related instrumentation"
Nucl. Instrum. Meth. B376 (2016) 111-115

3.

*A. Esser, S. Nagao, F. Schulz, P. Achenbach, C. Ayerbe Gayoso, R. Bohm, O. Borodina, D. Bosnar, V. Bozkurt, L. Debenjak, M.O. Distler, I. Friscic, Y. Fujii, T. Gogami, O. Hashimoto, S. Hirose, H. Kanda, M. Kaneta, E. Kim, Y. Kohl, J. Kusaka, A. Margaryan, H. Merkel1, M. Mihovilovic, U. Muuller, S.N. Nakamura, J. Pochodzalla, C. Rappold, J. Reinhold, T.R. Saito, A. Sanchez Lorente, S. Sanchez Majos, B.S. Schlimme, M. Schoth, C. Sfienti, S. Sirca, L. Tang, M. Thiel, K. Tsukada, A. Weber, and K. Yoshida (A1 Collaboration).:
"Observation of 4H(Lambda) Hyperhydrogen by Decay-Pion Spectroscopy in Electron Scattering"
Phys. Rev. Lett. 114 (2015) 232501

4.

*C. Rappold, T.R. Saito ,O. Bertini, S. Bianchin, V. Bozkurt, E. Kim, M. Kavatsyuk, Y. Ma, F. Maas, S. Minami, D. Nakajima, B. Ozel-Tashenov, K. Yoshida, P. Achenbach, S. Ajimura, T. Aumann, C. Ayerbe Gayoso, H.C. Bhang, C. Caesar, S. Erturk, T. Fukuda, B. Gokuzum, E. Guliev, J. Hoffmann, G. Ickert, Z.S. Ketenci, D. Khaneft, M. Kim, S. Kim, K. Koch, N. Kurz, A. Le Fevre, Y. Mizoi, L. Nungesser, W. Ott, J. Pochodzalla, A. Sakaguchi, C.J. Schmidt, M. Sekimoto, H. Simon, T. Takahashi, G.J. Tambave, H. Tamura, W. Trautmann, S. Voltz and C.J. Yoon.:
"Hypernuclear production cross section in the reaction of 6Li + 12C at 2 A GeV"
Phys. Lett. B 747 (2015) 129-134

5.

*C. Rappold, T.R. Saito, O. Bertini, S. Bianchin, V. Bozkurt, M. Kavatsyuk, E. Kim, Y. Ma, F. Maas, S. Minami, D. Nakajima, B. Ozel-Tashenov and K. Yoshida.:
"On the measured lifetime of light hypernuclei 3H(Lambda) and 4H(Lambda)"
Phys. Lett. B 728 (2014) 543-548

6.

*C. Rappold, E. Kim, T.R. Saito, O. Bertini, S. Bianchin, V. Bozkurt, M. Kavatsyuk, Y. Ma, F. Maas, S. Minami, D. Nakajima, B. \"Ozel-Tashenov, K. Yoshida, P. Achenbach, S. Ajimura, T. Aumann, C. Ayerbe Gayoso, H.C. Bhang, C. Caesar, S. Erturk, T. Fukuda, B. Gokuzum, E. Guliev, J. Hoffmann, G. Ickert, Z.S. Ketenci, D. Khaneft, M. Kim, S. Kim, K. Koch, N. Kurz, A. Le Fevre, Y. Mizoi, L. Nungesser, W. Ott, J. Pochodzalla, A. Sakaguchi, C.J. Schmidt, M. Sekimoto, H. Simon, T. Takahashi, G.J. Tambave, H. Tamura, W. Trautmann, S. Voltz and C.J. Yoon.:
"Search for evidence of 3n(Lambda) by observing d + pi- and t + pi - final states in the reaction of 6Li+12C at 2A GeV"
Phys. Rev. C 88 Rapid Communication (2013) 041001-1-6(R)

7.

*C. Rappold, E. Kim, D. Nakajima, T.R. Saito, O. Bertini, S. Bianchin, V. Bozkurt, M. Kavatsyuk, Y. Ma, F. Maas, S. Minami, B. Ozel-Tashenov, K. Yoshida, P. Achenbach, S. Ajimura, T. Aumann, C. Ayerbe Gayoso, H.C. Bhang, C. Caesar, S. Erturk, T. Fukuda, B. Gokuzum, E. Guliev, T. Hiraiwa, J. Hoffmann, G. Ickert, Z.S. Ketenci, D. Khaneft, M. Kim, S. Kim, K. Koch, N. Kurz, A. Le Fevre, Y. Mizoi, M. Moritsu, T. Nagae, L. Nungesser, A. Okamura, W. Ott, J. Pochodzalla, A. Sakaguchi, M. Sako, C.J. Schmidt, M. Sekimoto, H. Simon, H. Sugimura, T. Takahashi, G.J. Tambave, H. Tamura, W. Trautmann, S. Voltz, N. Yokota and C.J. Yoon.:
"Hypernuclear spectroscopy of products from 6Li projectiles on a carbon target at 2 A GeV"
Nucl. Phys. A 913 (2013) 170-184

8.

*T.R. Saito, D. Nakajima, C. Rappold, S. Bianchin, O. Borodina, V. Bozkurt, B. Gokuzum, M. Kavatsyuk, E. Kim, Y. Ma, F. Maas, S. Minami, B. Ozel-Tashenov, P. Achenbach, S. Ajimura, T. Aumann, C. Ayerbe Gayoso, H.C. Bhang, C. Caesar, S. Erturk, T. Fukuda, E. Guliev, Y. Hayashi, T. Hiraiwa, J. Hoffmann, G. Ickert, Z.S. Ketenci, D. Khaneft, M. Kim, S. Kim, K. Koch, N. Kurz, A. Le Fevre, Y. Mizoi, M. Moritsu, T. Nagae, L. Nungesser, A. Okamura, W. Ott, J. Pochodzalla, A. Sakaguchi, M. Sako, C.J. Schmidt, M. Sekimoto, H. Simon, H. Sugimura, T. Takahashi, G.J. Tambave, H. Tamura, W. Trautmann, S. Voltz, N. Yokota, C.J. Yoon and K. Yoshida.:
"Production of hypernuclei in peripheral HI collisions: The HypHI project at GSI"
Nucl. Phys. A881 (2012) 218-227

9.

*C. Rappold, T.R. Saito, S. Bianchin, O. Borodina, M. Kavatyuk, F. Maas, S. Minami, D. Nakajima, B. Özel-Tashenov and W. Trautmann.:
"Event reconstruction methods for the HypHI Phase 0 experiment at GSI"
Nuclear Instruments and Methods in Physics Research A622 (2010) 231-235

10.

*D. Nakajima, B. Ozel-Tashenov, S. Bianchin, O. Borodina, V. Bozkurt, B. Gokuzum, M. Kavatsyuk, S. Minami, C. Rappold, T. R. Saito, P. Achenbach, S. Ajimura, C. Ayerbe, T. Fukuda, Y. Hayashi, T. Hiraiwa, J. Hoffmann, K. Koch, N. Kurz, O. Lepyoshkina, F. Maas, S. Mizoi, T. Mochizuki, M. Moritsu, T. Nagae, L. Nungesser, A. Okamura, W. Ott, J. Pochodzalla, A.Sakaguchi, M. Sako, C.J. Schmidt, H. Sugimura, K. Tanida, M. Trager, W. Trautmann and S. Voltz.:
"Scintillating fiber detectors for the HypHI project at GSI"
Nuclear Instruments and Methods in Physics Research A 608 (2009) 287-290
Annual research report
Lab Members
Principal investigator
Takehiko Saito

Chief Scientist
Core members
Yukiko Kurakata

Assistant

Yoshiki Tanaka

Research Scientist

Yue Ma

Senior Research Scientist

Nami Saito

Senior Scientist

Hiroyuki Ekawa

Postdoctoral Researcher

Manami Nakagawa

Postdoctoral Researcher

Junya Yoshida

Visiting Scientist

Abdul Muneem

International Program Associate

Enqiang Liu

International Program Associate

Ayumi Kasagi

Junior Research Associate

Kazuma Nakazawa

Visiting Scientist

Katsuya Hirota

Visiting Scientist

Masahiro Yoshimoto

Visiting Scientist
Contact Information
Laser Science Laboratory, 112
2-1 Hirosawa, Wako, Saitama 351-0198, Japan
Email: takehiko.saito [at] riken.jp