Revealing our clever immune system
Alexis Vogelzang, Special Postdoctoral Researcher
What do you do at RIKEN?
I was fortunate to receive funds from the Special Postdoctoral Researcher grant system through which RIKEN supports young scientists from Japan and abroad. I then developed an independent project on immunity at mucosal surfaces.
What are you researching, and why is it important?
I'm interested in how our immune cells affect the health and function of other parts of the body, especially the digestive system and its microbial inhabitants. At RIKEN, I'm working in Sidonia Fagarasan's laboratory, where we are using models of autoimmunity or immune deficiency to tease out the molecular interactions that help maintain a healthy immune system. Improving our basic understanding of this system promises to help refine a growing class of drugs known as immunotherapeutics, which improve the body's function by inducing, enhancing, or suppressing immune responses.
How did you become interested in this field of research?
I have always been fascinated by the immune system, but, like most scientists, my research focus constantly evolves. I began my career doing preclinical testing of genetically engineered antibodies in the cutting-edge field of immunotherapy. Antibodies are a class of immune molecule produced to fight infection, but they can be manipulated to modify immune responses. I chose to pursue a PhD in the basic biology of antibody production, and afterwards began to look more closely at how the immune system's antibodies fight bacterial infection at the surfaces of our lungs. My growing interest in mucosal immunity led me to RIKEN, where I'm currently examining the way antibodies interact with both disease-causing and health-promoting microbes in the gut.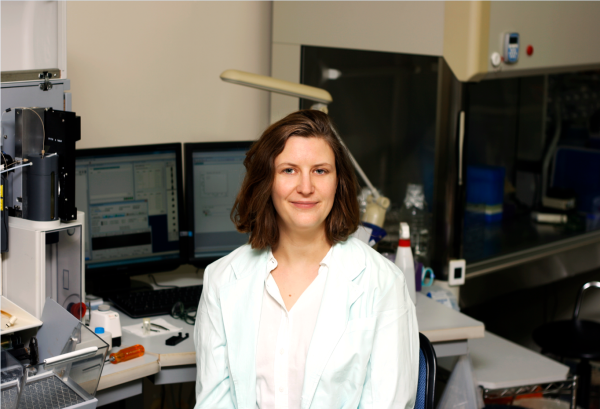 What is the best thing about working at RIKEN?
The best thing is working with many immunologists who have made cutting-edge discoveries in mucosal immunity. I been lucky enough to have the opportunity to work in the laboratory of Fagarasan, whose work has helped us understand that antibodies not only defend us against viruses and other infections, but also nurture microbes that are beneficial for the health of the digestive tract. In addition, our associate Hilde Cheroutre discovered new immune cell subsets in the gut and showed how they have adapted to this uniquely complicated environment in an exquisite balance between tolerance of some foreign substances (harmless bacteria or nutrients from the diet) and protective responses against others (cancer cells or infectious microbes).
What has been your most memorable experience at RIKEN?
Shortly after arriving in Japan, I attended a ceremony at RIKEN where hundreds of staff, including directors and researchers, offered flowers in memory of the animals used for scientific research in the previous year. I was quite moved by the communal recognition of our responsibility as scientists to reflect on humane treatment of animals and to limit their use in research. While I have often thought about these issues, I have never experienced anything like it.