Masayo Takahashi is awarded inaugural Ogawa-Yamanaka Stem Cell Prize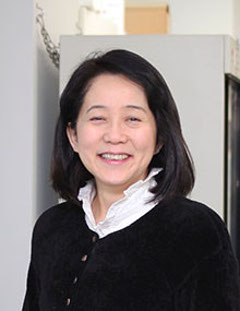 RIKEN Center for Developmental Biology (CDB) researcher Masayo Takahashi has been awarded the first Ogawa-Yamanaka Stem Cell Prize for her "trailblazing work leading the first clinical trial to use induced pluripotent stem (iPS) cells in humans." The prize, which "recognizes individuals whose original translational research has advanced cellular reprogramming technology for regenerative medicine," will be formally presented at an award ceremony on September 16 at the Gladstone Institutes, which run the prize.
In its press release, Gladstone President R. Sanders Williams said, "Dr. Takahashi embodies the ideal recipient because her work brings cellular reprogramming to patients."
Takahashi, who leads the Laboratory for Retinal Regeneration at CDB, launched a clinical study—the first ever using iPS cells—in 2013 to test the safety of reprogrammed cells as a treatment for age-related macular degeneration, a major cause of vision loss in senior citizens. For more information, please see the announcementon the RIKEN CDB website.