Masatoshi Takeichi selected to receive Canada Gairdner International Award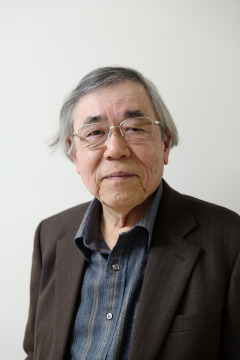 RIKEN Honorary Scientist Masatoshi Takeichi, who previously served as director of the Center for Developmental Biology (CDB) and team leader at the Center for Biosystems Dynamics Research (BDR), has been selected to receive the prestigious 2020 Canada Gairdner International Award along with four other renowned scientists. He received the award jointly with Rolf Kemler of the Max Planck Institute of Immunobiology and Epigenetic for their "discovery, characterization and biology of cadherins and associated proteins in animal cell adhesion and signaling." In particular, Dr. Takeichi was cited for his discovery of cadherin proteins, which regulate how cells stick together to form tissues.
Upon learning of the award, Dr. Takeichi said, "I am very pleased to be receiving the Canada Gairdner International Award with a group of respected scientists whom I have known for a long time. By chance, the announcement of the award coincides with the last day of my laboratory. I would like to express my heartfelt gratitude to everyone who has supported my research up to this day, particularly the many graduate students, researchers and lab staff who made substantial contributions over the years, and share this honor with them. And I hope that our discoveries can be used further unveil life's mysteries as well as help improve our lives."
For more details, see the notice on the website of RIKEN BDR as well as the announcement on the website of the Canada Gairdner Foundation.