RIKEN Center for Biosystems Dynamics Research

Laboratory for Nutritional Biology

Team Leader: Fumiaki Obata (Ph.D.)
Research Summary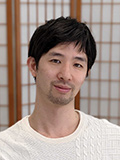 Our healthspan is influenced by the dietary environment. Diet contributes to metabolic and physiological homeostasis by altering nutritional balance and gut microbiota, yet the molecular mechanisms are not fully understood. Our laboratory studies the functions of each nutrient and gut bacterial species that are dynamically altered in response to various dietary conditions. We also aim to elucidate the mechanisms by which early-life diet impacts lifelong health. Our goal is to reveal evolutionarily conserved "dietological" mechanisms that govern organismal homeostasis and healthspan.
Main Research Fields
Related Research Fields
Agricultural Sciences
Biological Sciences
Medicine, Dentistry & Pharmacy
Environmental physiology
Developmental biology
Biological pharmacy
Keywords
Nutrition
Lifespan
Gut microbiota
Metabolism
Innate Immunity
Selected Publications
Papers with an asterisk(*) are based on research conducted outside of RIKEN.
1.

Taro Onuma ,Toshitaka Yamauchi ,Hina Kosakamoto, Hibiki Kadoguchi, Takayuki Kuraishi, Takumi Murakami, Hiroshi Mori, Masayuki Miura, Fumiaki Obata.:
"Recognition of commensal bacterial peptidoglycans defines Drosophila gut homeostasis and lifespan"
PLOS Genetics 19(4): e1010709. (2023)

2.

Hina Kosakamoto, Naoki Okamoto, Hide Aikawa, Yuki Sugiura, Makoto Suematsu, Ryusuke Niwa, Masayuki Miura, Fumiaki Obata.:
"Sensing of the non-essential amino acid tyrosine governs the response to protein restriction in Drosophila."
Nature metabolism 4, 944–959 (2022)

3.

*Yamauchi T, Oi A, Kosakamoto H, Akuzawa-Tokita Y, Murakami T, Mori H, Miura M and Obata F.:
"Gut Bacterial Species Distinctively Impact Host Purine Metabolites during Aging in Drosophila."
iScience 23, 101477, 2020

4.

*Kosakamoto H, Yamauchi T, Akuzawa-Tokita Y, Nishimura K, Soga T, Murakami T, Mori H, Yamamoto K, Miyazaki R, Koto A, Miura M, Obata F.:
"Local Necrotic Cells Trigger Systemic Immune Activation via Gut Microbiome Dysbiosis in Drosophila."
Cell Reports 32, 107938, 2020

5.

*Obata F, Tsuda-Sakurai K, Yamazaki T, Nishio R, Nishimura K, Kimura M, Funakoshi M, Miura M.:
"Nutritional control of stem cell division through S-adenosylmethionine in Drosophila intestine."
Developmental Cell 44, 741-751, 2018

6.

*Obata F, Fons CO, Gould AP.:
"Early-life exposure to low-dose oxidants can increase longevity via microbiome remodelling in Drosophila."
Nature Communications 9, 975, 2018
Recent Research Results
Related Links
Lab Members
Principal investigator
Fumiaki Obata

Team Leader
Core members
Chisako Sakuma

Research Scientist

Hina Kosakamoto

Special Postdoctoral Researcher

Ayano Oi

Student Trainee

Yusuke Kato

Junior Research Associate

Yuka Fujita

Student Trainee

Souto Kitazawa

Student Trainee

Rina Okada

Technical Staff I

Ayako Matoba

Technical Staff I

Okiko Habara

Research Part-time Worker I

Mari Shoji

Assistant
Contact Information
Developmental Biology Buildings A N705
2-2-3 Minatojima-minamimachi, Chuo-ku, Kobe, Hyogo 650-0047
Tel: +81-(0)7-8306-3368
Email: fumiaki.obata [at] riken.jp