RIKEN Baton Zone Program

Cell and Gene Therapy in Ophthalmology Laboratory

Team Leader: Seiji Hori (Ph.D.)
Deputy Team Leader: Hiroshi Kiyonari (Ph.D.)
Research Summary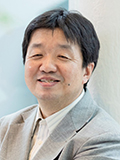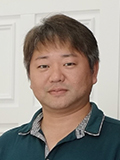 Vision Care Inc. has been developing regenerative medicine and gene therapy using pluripotent stem cells for patients who have lost visual function due to intractable retinal diseases.
In addition, the RIKEN Center for Biosystems Dynamics Research (BDR) has developed a large number of genetically engineered animals and new experimental animal models to analyze the pathophysiology of diseases and the efficacy of treatments.
Based on these valuable results, we aim to further optimize the technology and provide comprehensive treatment for gene therapy and regenerative medicine by advancing non-clinical animal studies specifically for retinal degenerative diseases.
[Integrated Collaborative Research with: Vision Care Inc.]
Main Research Fields
Medicine, Dentistry & Pharmacy
Related Research Fields
Biology
Ophthalmology
Gene therapy
Regenerative medicine
Keywords
Regenerative medicine
Pluripotent stem cell
Gene therapy
Nonclinical study
Retinal degeneration
Selected Publications
1.

Michiko Mandai, Akira Watanabe, Yasuo Kurimoto, Yasuhiko Hirami, Chikako Morinaga, Takashi Daimon, Masashi Fujihara, Hiroshi Akimaru, Noriko Sakai, Yumiko Shibata, Motoki Terada, Yui Nomiya, Shigeki Tanishima, Masahiro Nakamura, Hiroyuki Kamao, Sunao Sugita, Akishi Onishi, Tomoko Ito, Kanako Fujita, Shin Kawamata, Masahiro J Go, Chikara Shinohara, Ken-Ichiro Hata, Masanori Sawada, Midori Yamamoto, Sachiko Ohta, Yasuo Ohara, Kenichi Yoshida, Junko Kuwahara, Yuko Kitano, Naoki Amano, Masafumi Umekage, Fumiyo Kitaoka, Azusa Tanaka, Chihiro Okada, Naoko Takasu, Seishi Ogawa, Shinya Yamanaka, Masayo Takahashi.
"Autologous Induced Stem-Cell-Derived Retinal Cells for Macular Degeneration"
N Engl J Med. 2017 Mar 16;376(11):1038-1046. doi: 10.1056/NEJMoa1608368.

2.

Kiyonari H, Kaneko M, Abe T, Shiraishi A, Yoshimi R, Inoue KI, Furuta Y.
"Targeted gene disruption in a marsupial, Monodelphis domestica, by CRISPR/Cas9 genome editing"
Curr Biol. 2021 Sep 13;31(17):3956-3963.e4. doi: 10.1016/j.cub.2021.06.056. Epub 2021 Jul 21.
Related Links
Lab Members
Principal investigator
Seiji Hori

Team Leader
Core members
Hiroshi Kiyonari

Deputy Team Leader

Takaya Abe

Research Scientist

Mari Kaneko

Technical Staff I

Riko Yoshimi

Technical Staff II

Aki Shiraishi

Technical Staff II

Masayo Takahashi

Visiting Scientist

Hashimita Sanyal

Visiting Scientist

Yoko Futatsugi

Visiting Scientist

Tomohiro Masuda

Visiting Scientist

Kohei Homma

Visiting Scientist

Akishi Onishi

Visiting Scientist

Kazushi Yasuda

Visiting Scientist

Takesi Matsuyama Hoyos

Visiting Scientist

Tadao Maeda

Visiting Scientist

Mikiya Watanabe

Visiting Technician

Yoko Ohigashi

Visiting Technician

Tomoko Katayama

Visiting Technician

Toshika Senba

Visiting Technician

Takayuki Yamada

Visiting Technician

Naoko Hayashi

Visiting Technician

Junki Sho

Visiting Technician

Mitsuhiro Nishida

Visiting Technician

Hironobu Shuto

Visiting Technician

Satoshi Shirae

Visiting Technician

Masakazu Hiraoka

Visiting Technician

Atsuta Ozaki

Visiting Technician

Daiki Sakai

Visiting Technician

Kyoko Iseki

Visiting Technician

Yasuaki Iwama

Student Trainee

Satomi Tanaka

Administrative Part-time Worker II
Contact Information
RIKEN Center for Biosystems Dynamics Research
2-2-3 Minatojima Minami-cho, Chuo-ku,
Kobe, Hyogo 650-0047, Japan
Email: ks-rinc [at] ml.riken.jp