RIKEN Center for Brain Science

Neurodegenerative Disorders Collaboration Laboratory

Team Leader: Nobutaka Hattori (M.D., Ph.D.)
Research Summary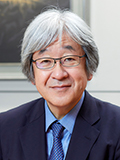 In this team, we investigate the underlying mechanism of neurodegenerative diseases, especially for Parkinson's disease, toward the development of diagnostics and therapeutic agents. In collaboration with the department of Neurology in Juntendo University School of Medicine, intensive research projects are on-going for studying neuroinflammation, biomarker discovery, therapeutic antibody development, and PD animal models.
Main Research Fields
Medicine, Dentistry & Pharmacy
Related Research Fields
Biological Sciences
Neurology
Pathological medical chemistry
Molecular and cellular neuroscience
Keywords
Parkinson's disease
Neurodegenerative diseases
Neuroinflammation
Biomarker
Functional antibody
Selected Publications
1.

*Funayama M, Ohe K, Amo T, Furuya N, Yamaguchi J, Saiki S, Li Y, Ogaki K, Ando M, Yoshino H, Tomiyama H, Nishioka K, Hasegawa K, Saiki H, Satake W, Mogushi K, Sasaki R, Kokubo Y, Kuzuhara S, Toda T, Mizuno Y, Uchiyama Y, Ohno K, Hattori N.:
"CHCHD2 mutations in autosomal dominant late-onset Parkinson's disease: a genome-wide linkage and sequencing study."
Lancet Neurol. 2015 Mar;14(3):274-82. doi: 10.1016/S1474-4422(14)70266-2. Epub 2015 Feb 4. PMID: 25662902.

2.

*Oji Y, Hatano T, Ueno SI, Funayama M, Ishikawa KI, Okuzumi A, Noda S, Sato S, Satake W, Toda T, Li Y, Hino-Takai T, Kakuta S, Tsunemi T, Yoshino H, Nishioka K, Hattori T, Mizutani Y, Mutoh T, Yokochi F, Ichinose Y, Koh K, Shindo K, Takiyama Y, Hamaguchi T, Yamada M, Farrer MJ, Uchiyama Y, Akamatsu W, Wu YR, Matsuda J, Hattori N.:
"Variants in saposin D domain of prosaposin gene linked to Parkinson's disease."
Brain. 2020 Apr 1;143(4):1190-1205. doi: 10.1093/brain/awaa064. PMID: 32201884.

3.

*Saiki S, Hatano T, Fujimaki M, Ishikawa KI, Mori A, Oji Y, Okuzumi A, Fukuhara T, Koinuma T, Imamichi Y, Nagumo M, Furuya N, Nojiri S, Amo T, Yamashiro K, Hattori N.:
"Decreased long-chain acylcarnitines from insufficient β-oxidation as potential early diagnostic markers for Parkinson's disease."
Sci Rep. 2017 Aug 4;7(1):7328. doi: 10.1038/s41598-017-06767-y. PMID: 28779141;PMCID: PMC5544708.

4.

*Fujimaki M, Saiki S, Li Y, Kaga N, Taka H, Hatano T, Ishikawa KI, Oji Y, Mori A, Okuzumi A, Koinuma T, Ueno SI, Imamichi Y, Ueno T, Miura Y, Funayama M, Hattori N.:
"Serum caffeine and metabolites are reliable biomarkers of early Parkinson disease."
Neurology. 2018 Jan 30;90(5):e404-e411. doi: 10.1212/WNL.0000000000004888. Epub 2018 Jan 3. PMID: 29298852; PMCID: PMC5791797.

5.

*Saiki S, Sasazawa Y, Fujimaki M, Kamagata K, Kaga N, Taka H, Li Y, Souma S, Hatano T, Imamichi Y, Furuya N, Mori A, Oji Y, Ueno SI, Nojiri S, Miura Y, Ueno T, Funayama M, Aoki S, Hattori N.:
"A metabolic profile of polyamines in Parkinson disease: A promising biomarker."
Ann Neurol. 2019 Aug;86(2):251-263. doi: 10.1002/ana.25516. Epub 2019 Jul 1. PMID: 31155745; PMCID: PMC6772170.

6.

*Valentine MNZ, Hashimoto K, Fukuhara T, Saiki S, Ishikawa KI, Hattori N, Carninci P.:
"Multi-year whole-blood transcriptome data for the study of onset and progression of Parkinson's Disease."
Sci Data. 2019 Apr 5;6(1):20. doi: 10.1038/s41597-019-0022-9. PMID: 30952910; PMCID: PMC6472336.

7.

*Okuzumi A, Kurosawa M, Hatano T, Takanashi M, Nojiri S, Fukuhara T, Yamanaka T, Miyazaki H, Yoshinaga S, Furukawa Y, Shimogori T, Hattori N, Nukina N.:
"Rapid dissemination of alpha-synuclein seeds through neural circuits in an in-vivo prion-like seeding experiment."
Acta Neuropathol Commun. 2018 Sep 19;6(1):96. doi: 10.1186/s40478-018-0587-0. PMID: 30231908; PMCID: PMC6145187.

8.

*Fukuhara T, Kim J, Hokaiwado S, Nawa M, Okamoto H, Kogiso T, Watabe T, Hattori N.:
"A novel immunotoxin reveals a new role for CD321 in endothelial cells."
PLoS One. 2017 Oct 13;12(10):e0181502. doi: 10.1371/journal.pone.0181502. PMID: 29028806; PMCID: PMC5640210.

9.

Hamamichi S, Fukuhara T, Hattori N.:
"Immunotoxin Screening System: A Rapid and Direct Approach to Obtain Functional Antibodies with Internalization Capacities."
Toxins (Basel). 2020 Oct 15;12(10):658. doi: 10.3390/toxins12100658. PMID:33076544; PMCID: PMC7602748.

10.

Hamamichi S, Fukuhara T, Umeda IO, Fujii H, Hattori N.:
"Novel method for screening functional antibody with comprehensive analysis of its immunoliposome."
Sci Rep. 2021 Feb 25;11(1):4625. doi: 10.1038/s41598-021-84043-w. PMID:33633189; PMCID: PMC7907096.
Lab Members
Principal investigator
Nobutaka Hattori

Team Leader
Core members
Yasuyuki Shima

Senior Scientist

Takaoki Kasahara

Senior Scientist

Takeshi Fukuhara

Research Scientist

Kazuyo Kuba

Assistant
Contact Information
Brain Science Central Building
2-1 Hirosawa, Wako, Saitama 351-0198, Japan
Email: cbs_ndcl [at] ml.riken.jp