Chief Scientist Laboratories

Organometallic Chemistry Laboratory

Chief Scientist: Zhaomin Hou (D.Eng.)
Research Summary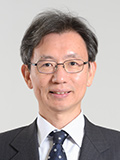 "New Catalysts, New Reactions, New Materials" -this is the main research theme at the Organometallic Chemistry Laboratory. The discovery of novel catalysts can lead to the development of unprecedented chemical reactions and the creation of innovative functional materials that cannot be synthesized by traditional methods. Our research interests cover broad areas of organometallic chemistry, which include the synthesis of new organometallic complexes having novel structures, the development of more efficient, selective catalysts for olefin polymerization and organic synthesis, and the activation and efficient utilization of small molecules. Much of our work lies at the interfaces between inorganic, organic, polymer, and materials chemistry, with an emphasis being placed on the development of our original catalysts for applications in efficient, selective chemical synthesis.
Main Research Fields
Related Research Fields
Environmental Science
Interdisciplinary Science & Engineering
Medicine, Dentistry & Pharmacy
Organic chemistry
Synthetic chemistry
Polymer chemistry
Keywords
Olefin Polymerization
C-H Bond Functionalization
Dinitrogen Activation
Transformation of Carbon Dioxide to Useful Chemicals
Asymmetric Catalysis
Selected Publications
1.

Lou, S., Zhuo, Q., Nishiura, M., Luo, G., and Hou, Z.:
"Enantioselective C–H Alkenylation of Ferrocenes with Alkynes by Half-Sandwich Scandium Catalyst"


J. Am. Chem. Soc.

143, 2470-2476 (2021).

2.

Mo, Z., Shima, T., Hou, Z.:
"Synthesis and Diverse Transformations of a Dinitrogen Dititanium Hydride Complex Bearing Rigid Acridane-Based PNP-Pincer Ligands"


Angew. Chem. Int. Ed.

59, 8635-8644 (2020).

3.

Cong, X., Zhan, G., Mo, Z., Nishiura, M., and Hou, Z.:
"Diastereodivergent [3+2] Annulation of Aromatic Aldimines with Alkenes via C-H Activation by Half-Sandwich Rare-Earth Catalysts"


J. Am. Chem. Soc.

142, 5531-5537 (2020).

4.

Li, Z., Zhang, L., Nishiura, M., Luo, G., Luo, Y., Hou, Z.:
"CO2 Activation by Lewis Pairs Generated Under Copper Catalysis Enables Difunctionalization of Imines"


J. Am. Chem. Soc.

142, 1966-1974 (2020).

5.

Wang, H., Zhao, Y., Nishiura, M., Yang, Y., Luo, G., Luo, Y., Hou, Z.:
"Scandium-Catalyzed Regio- and Stereoselective Cyclopolymerization of Functionalized α, ω-Dienes and Copolymerization with Ethylene"


J. Am. Chem. Soc.

141, 12624-12633 (2019).

6.

Wang, H., Yang, Y., Nishiura, M., Higaki, Y., Takahara, A., Hou, Z.:
"Synthesis of Self-Healing Polymers by Scandium-Catalyzed Copolymerization of Ethylene and Anisylpropylenes"


J. Am. Chem. Soc.

141, 3249-3257 (2019).

7.

Wang, C., Luo, G., Nishiura, M., Song, G., Yamamoto, A., Luo, Y., and Hou, Z.:
"Heteroatom-assisted olefin polymerization by rare-earth metal catalysts"


Sci. Adv.

3, e170101 (2017).

8.

Nishiura, M., Guo, F., and Hou, Z.:
"Half-Sandwich Rare-Earth-Catalyzed Olefin Polymerization, Carbometalation, and Hydroarylation"


Acc. Chem. Res.

48, 2209-2220 (2015).

9.

Hu, S., Shima, T., and Hou, Z.:
"Carbon-Carbon Bond Cleavage and Rearrangement of Benzene by a Trinuclear Titanium Hydride"


Nature

, 512, 413-415 (2014).

10.

Shima, T., Hu, S., Luo, G., Kang, X., Luo, Y., and Hou, Z.:
"Dinitrogen Cleavage and Hydrogenation by a Trinuclear Titanium Polyhydride Complex"


Science

, 340, 1549-1552 (2013).
Annual research report
Related Links
Lab Members
Principal investigator
Zhaomin Hou

Chief Scientist
Core members
Satoshi Kamiguchi

Senior Research Scientist

Masayoshi Nishiura

Senior Research Scientist

Takanori Shima

Senior Research Scientist

Masanori Takimoto

Senior Research Scientist

Liang Zhang

Senior Research Scientist

Qingde Zhuo

Postdoctoral Researcher

Xiaoxi Zhou

Special Postdoctoral Researcher

Kei Nishii

Visiting Scientist

Munetaka Akita

Visiting Scientist

Akiko Karube

Research Part-time Worker II

Yuka Cowart

Assistant

Keiko Nakamura

Administrative Part-time Worker I
Contact Information
Chemistry and Materials Physics Bldg,
2-1 Hirosawa, Wako, Saitama 351-0198, Japan
Email: houz [at] riken.jp