RIKEN Center for Sustainable Resource Science

Chemical Biology and Biosynthesis Research Team

Team Leader: Takayoshi Awakawa (Ph.D.)
Research Summary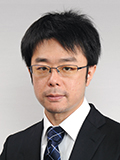 Our laboratory aims to contribute to solving social issues such as the decrease and depletion of natural resources and to advance environmental resource science research through research on chemical biology and biosynthesis, including research on new useful natural products using biosynthetic methods. We analyze the biosynthesis pathway of bioactive substances and construct substance production systems in microbial hosts. We create non-natural compounds by modifying biosynthetic pathways and enzyme functions in the production system. We also analyze the mechanism of action of the bioactive compounds and obtain new knowledge in chemical biology.
Main Research Fields
Related Research Fields
Chemistry
Agricultural Sciences
Biology
Medicine, Dentistry & Pharmacy
Chemical biology
Biomolecular Chemistry
Natural product chemistry
Keywords
Chemical biology
Bioactive compounds
Synthetic biology
Biosynthetic redesign
Selected Publications
Papers with an asterisk(*) are based on research conducted outside of RIKEN.
1.

*Barra, L., Awakawa, T., Shirai, K., Hu, Z., Bashiri, G., Abe, I.
"β-NAD as a Building Block in Natural Product Biosynthesis."


Nature

(2021) 600, 754–758 (2021).

2.

*Li, X., Awakawa, T., Mori, T., Ling, M., Hu, D., Wu, B., Abe, I.
"Heterodimeric non-heme iron enzymes in fungal meroterpenoid biosynthesis."


J. Am. Chem. Soc

. 143, 21425-21432 (2021).

3.

*Bunno, R., Awakawa, T., Mori, T., Abe, I.
"Aziridine formation by a Fe(II)/α-ketoglutarate dependent oxygenase and 2-aminoisobutyrate biosynthesis in fungi"


Angew. Chem. Int. Ed

. 60, 15827-15831 (2021).

4.

*Song, X.-J., Lv, J.-M., Cao, Z.-Q., Huang, H.-Y., Chen, G.-D., Awakawa, T., Hu, D., Gao, H., Abe, I., Yao, X.-S.
"Extensive expanding the chemical diversity of fusidane-type antibiotics using a stochastic combinational strategy."


Acta Pharm. Sinica B

, 11, 1676-1685 (2021)

5.

*Kudo, Y., Awakawa, T., Du, Y.-L., Jordan, P. A., Creamer, K. E., Jensen, P. R., Linington, R. G., Ryan, K. S., Moore, B. S.
"Expansion of gamma-butyrolactone signaling molecule biosynthesis to phosphotriester natural products."


ACS Chem. Biol

. 15, 3253–3261 (2020).

6.

*Hu, Z., Awakawa, T., Ma, Z., Abe, I.
"Aminoacyl sulfonamide assembly in SB-203208 biosynthesis."


Nature Commun

. 10, Article number: 184 (2019).

7.

*Araki, Y., Awakawa, T., Matsuzaki, M., Cho, R., Matsuda, Y., Hoshino, S., Shinohara, Y., Yamamoto, M., Kido, Y., Inaoka, D. K., Nagamune, K., Ito, K., Abe, I., Kita, K.
"Complete biosynthetic pathways of ascofuranone and ascochlorin in

Acremonium egyptiacum

: branched pathways encoded at two separate loci."


Proc. Natl. Acad. Sci. USA

116, 8269-8274 (2019).

8.

*Quan, Z., Awakawa, T., Wang, D., Hu, Y., Abe, I.
"A multidomain P450 epoxidase and a terpene cyclase from ascochlorin biosynthetic pathway in

Fusarium sp

."


Org. Lett

. 21, 2330-2334 (2019).

9.

*Awakawa, T., Fujioka, T., Zhang, L., Hoshino, S., Hu, Z., Hashimoto, J., Kozone, I., Ikeda, H., Shin-ya, K., Liu, W., Abe, I.
"Reprogramming of the antimycin NRPS-PKS assembly lines inspired by gene evolution."


Nature Commun

. 9, Article number: 3534 (2018).

10.

*Awakawa, T., Mori, T., Nakashima, Y., Zhai, R., Wong, C. P., Hillwig, M. L., Liu, X., Abe, I.
"Molecular basis for Mg2+-dependent allosteric control of indole prenylation by aromatic prenyltransferase AmbP1."


Angew. Chem. Int. Ed

. 57, 6810-6813 (2018).
Lab Members
Principal investigator
Takayoshi Awakawa

Team Leader
Core members
Zhiyang Quan

Research Scientist
Contact Information
#302 Chemical Biology Building
2-1 Hirosawa, Wako, Saitama 351-0198, Japan
Email: takayoshi.awakawa [at] riken.jp