RIKEN Center for Sustainable Resource Science

Plant Symbiosis Research Team

Team Leader: Makoto Hayashi (Ph.D.)
Research Summary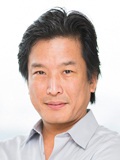 Nitrogen is the most heavily used fertilizer in the present agriculture. Its production and use however damage the ecosystem due to the emission of greenhouse gases. Soil bacteria called rhizobia infect legume roots, and fix atmospheric nitrogen in root nodules. Consequently, if cereals such as rice, corn and wheat establish symbiosis with rhizobia, we can dramatically reduce the use of nitrogen fertilizer, resulted in ecosystem-friendly, sustainable agriculture. In order to achieve our goal, we aim to confer the ability to fix nitrogen on cereals, by elucidating molecular-genetic and biochemical functions of nodulation and symbiotic nitrogen fixation, as well as by investigating evolutionary aspects of legume-rhizobia symbiosis.
Main Research Fields
Related Research Fields
Keywords
Plant-microbe interaction/Symbiosis
Biological interaction
Selected Publications
1.

Ichihashi Y, Hakoyama T, Iwase A, Shirasu K, Sugimoto K, Hayashi M.:
"Common Mechanisms of Developmental Reprogramming in Plants—Lessons from Regeneration, Symbiosis, and Parasitism"
Front. Plant Sci. 11: 1084 (2020).

2.

Ichihashi Y, Date Y, Shino A, Shimizu T, Shibata A, Kumaishi K, Funahashi F, Wakayama K, Yamazaki K, Umezawa A, Sato T, Kobayashi M, Kamimura M, Kusano M, Che FS, O Brien M, Tanoi K, Hayashi M, Nakamura R, Shirasu K, Kikuchi J, Nihei N.:
"Multi-omics analysis on an agroecosystem reveals the significant role of organic nitrogen to increase agricultural crop yield"
Proc. Natl. Acad. Sci. USA 117: 14552-14560 (2020).

3.

Shimoda Y, Nishigaya Y, Yamaya-Ito H, Inagaki N, Umehara Y, Hirakawa H, Sato S, Yamazaki T, Hayashi M.:
"The rhizobial autotransporter determines the symbiotic nitrogen fixation activity of

Lotus japonicus

in a host-specific manner"
Proc. Natl. Acad. Sci. USA 117: 1806-1815 (2020).

4.

Soyano T, Shimoda Y, Kawaguchi M, Hayashi M.:
"A shared gene drives lateral root development and root nodule symbiosis pathways in

Lotus

"
Science 366: 1021-1023 (2019).

5.

Shimoda Y, Imaizumi-Anraku H, Hayashi M.:
"Kinase activity-dependent stability of calcium/calmodulin-dependent protein kinase of

Lotus japonicus

"
Planta 250: 1773-1779 (2019).

6.

Liu M, Soyano T, Yano K, Hayashi M, Kawaguchi M.:
"ERN1 and CYCLOPS coordinately activate NIN signaling to promote infection thread formation in

Lotus japonicus

"
J. Plant Res. 132: 641-653 (2019).

7.

Sogawa A, Yamazaki A, Yamasaki H, Komi M, Manabe T, Tajima S, Hayashi M, Nomura M.:
"SNARE Proteins LjVAMP72a and LjVAMP72b Are Required for Root Symbiosis and Root Hair Formation in

Lotus japonicus

"
Front. Plant Sci. 9: 1992 (2019).

8.

Sugimoto K, Xu L, Paszkowski U, Hayashi M.:
"Multifaceted Cellular Reprogramming at the Crossroads Between Plant Development and Biotic Interactions"
Plant Cell Physiol. 59: 651-655 (2018).

9.

Yamaya-Ito H, Shimoda Y, Hakoyama T, Sato S, Kaneko T, Hossain MS, Shibata S, Kawaguchi M, Hayashi M, Kouchi H, Umehara Y.:
"Loss-of-function of ASPARTIC PEPTIDASE NODULE- INDUCED 1 (APN1) in

Lotus japonicus

restricts efficient nitrogen-fixing symbiosis with specific

Mesorhizobium loti

strains"
Plant J. 93: 5-16 (2018).

10.

Shimomura A, Arima S, Hayashi M, Maymon M, Hirsh AM, Suzuki A.:
"Blue light does not inhibit nodulation in

Sesbania rostrata

"
Plant Signal. Behav. 12: e1268313 (2017).
Recent Research Results
Related Links
Lab Members
Principal investigator
Makoto Hayashi

Team Leader
Core members
Tsuneo Hakoyama

Research Scientist

Akihiro Yamazaki

Research Scientist

Kai Battenberg / Kai Tsujii

Postdoctoral Researcher

Teruki Sugiyama

Postdoctoral Researcher

Atsuko Hirota

Technical Staff I

Shouko Yamazaki

Technical Staff II
Contact Information
1-7-22 Suehiro-cho, Tsurumi-ku,
Yokohama City, Kanagawa,
230-0045, Japan
Tel: +81-(0)45-503-9493
Fax: +81-(0)45-503-9492
Email: makoto.hayashi [at] riken.jp