RIKEN Hakubi Research Teams

Extreme Natural Phenomena RIKEN Hakubi Research Team

RIKEN Hakubi Team Leader: Teruaki Enoto (Ph.D.)
Research Summary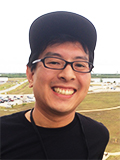 Extreme natural phenomena have provided unexplored frontier of our science. Utilizing astronomical radiation measurement techniques, we are trying to solve mysteries of high energy radiations from lightning and thunderstorms. Our newly deployed multi-point observation network is monitoring winter lightning and thunderstorms in the coastal area along the Sea of Japan. Our guiding principle is "collective power of science", which means a scientific methodology using multiple detector network instead of a single huge detector. This word also implies scientific collaboration not only with researchers but also with citizen supporters. We will apply this idea to making a CubeSat fleet for scalable X-ray astronomical observations.
Main Research Fields
Mathematical & Physical Sciences
Related Research Fields
Engineering
Environmental Science
Complex Systems
Interdisciplinary Science & Engineering
Particle/Nuclear/Cosmic ray/Astro physics
Astronomy
Environmental impact assessment
Keywords
High-energy atmospheric physics
X-ray astronomy
CubeSat
Neutron star
Water resource exploration on the lunar surface
Selected Publications
Papers with an asterisk(*) are based on research conducted outside of RIKEN.
1.

Enoto, T., Wada, Y., Furuta, Y., Nakazawa, K., Yuasa, T., Okuda, K., Makishima, K., Sato, M., Sato, Y., Nakano, T., Umemoto, D., Tsuchiya, H.:
"Photonuclear reactions triggered by lightning discharge"
Nature 551, 481-484 (2017).

2.

Kara, E., Steiner, J. F., Fabian, A. C., Cackett, E. M., Uttley, P., Remillard, R. A., Gendreau, K. C., Arzoumanian, Z., Altamirano, D., Eikenberry, S., Enoto, T., Homan, J., Neilsen, J., Stevens, A. L.:
"The corona contracts in a black-hole transient"
Nature 565, 198-201 (2019).

3.

*Kimura, M., Isogai, K., Kato, T., Ueda, Y., Nakahira, S., Shidatsu, M., Enoto, T., Hori, T., and Nogami, D., et al.:
"Repetitive patterns in rapid optical variations in the nearby black-hole binary V404 Cygni"
Nature 529, 54-58 (2016).

4.

*Enoto, T., Kisaka, S., and Shibata, S.:
"Observational diversity of magnetized neutron stars"
Reports on Progress in Physics 82, 10 (2019).

5.

*Enoto, T., Shibata, S., Kitaguchi, T., Suwa, Y., Uchide, T., Nishioka, H., Kisaka, S., Nakano, T., Murakami, H., and Makishima, K.:
"Magnetar Broadband X-Ray Spectra Correlated with Magnetic Fields: Suzaku Archive of SGRs and AXPs Combined with NuSTAR, Swift, and RXTE"
The Astrophysical Journal Supplement Series 231, 21 (2017).

6.

Wada, Y., Enoto, T., Nakamura, Y., Furuta, Y., Yuasa,T., Nakazawa, K., Morimoto, T., Sato, M., Matsumoto, T., Yonetoku, D., Sawano, T., Sakai, H., Kamogawa, M., Ushio, T., Makishima, K., and Tsuchiya, H.:
"Gamma-ray glow preceding downward terrestrial gamma-ray flash"
Communications Physics 2, Article number: 67 (2019).

7.

Wada, Y., Enoto, T., Nakazawa, K., Furuta, Y., Yuasa, T., Nakamura, Y., Morimoto, T., Matsumoto, T., Makishima, K., and Tsuchiya, H.:
"Downward Terrestrial Gamma-Ray Flash Observed in a Winter Thunderstorm"
Physical Review Letters 123, id.061103 (2019).

8.

Wada, Y., Bowers, G. S., Enoto, T., Kamogawa, M., Nakamura, Y., Morimoto, T., Smith, D. M., Furuta, Y., Nakazawa, K., Yuasa, T., Matsuki, A., Kubo, M., Tamagawa, T., Makishima, K., and Tsuchiya, H.:
"Termination of Electron Acceleration in Thundercloud by Intracloud/Intercloud Discharge"
Geophysical Research Letters 45, 5700-5707 (2018).

9.

*Enoto, T., Nakagawa, Y. E., Rea, N., Esposito, P., Gotz, D., Hurley, K., Israel, G. L., Kokubun, M., Makishima, K., Mereghetti, S., Murakami, H., Nakazawa, K., Sakamoto, T., Stella, L., Tiengo, A., Turolla, R., Yamada, S., Yamaoka, K., Yoshida, A., and Zane, S.:
"Suzaku Observation of the New Soft Gamma Repeater SGR 0501+4516 in Outburst"
The Astrophysical Journal Letters 693, L122-L126 (2009).

10.

Tsuchiya, H., Enoto, T., Yamada, S., Yuasa, T., Kawaharada, M., Kitaguchi, T., Kokubun, M., Kato, H., Okano, M., Nakamura, S., and Makishima, K.:
"Detection of High-Energy Gamma Rays from Winter Thunderclouds"
Physical Review Letters 99, id. 165002 (2007)
Recent Research Results
Annual research report
Related Links
Lab Members
Principal investigator
Teruaki Enoto

RIKEN Hakubi Team Leader
Core members
Yo Kato

Research Scientist

Hiroshi Nagaoka

Research Scientist

Mariko Kimura

Special Postdoctoral Researcher

Gabriel Sousa Diniz

Postdoctoral Researcher

Masaki Numazawa

Postdoctoral Researcher

Chin-Ping Hu

Visiting Scientist

Yuuki Wada

Visiting Scientist

Kaori Fukaya

Assistant

kentaro Taniguchi

Research Part-time Worker II

Miwa Tsurumi

Research Part-time Worker II
Contact Information
RIKEN Main Research Building 604
2-1 Hirosawa, Wako, Saitama 351-0198, Japan
Tel:+81-(0)48-467-4022
Fax:+81-(0)48-467-4118
Email: teruaki.enoto [at] riken.jp