RIKEN Center for Integrative Medical Sciences

Laboratory for Immunological Memory

Team Leader: Shiki Takamura (D.V.M., Ph.D.)
Research Summary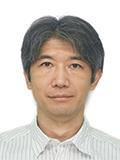 Following the resolution of infection, while most T cells that react with antigen die, a part of them acquire the ability to survive long term and mature into memory T cells. It is now appreciated that memory T cells are highly heterologous in terms of their function, phenotype, and migratory properties, and each subset plays a different but cooperative role in mounting recall responses against reinfection. For example, memory T cells residing in the epithelial tissues provide local protection immediately after infection, while those in the secondary lymphoid tissues proliferate vigorously and give rise to secondary effector cells that ultimately eliminate infected cells. However, we have a relatively poor understanding of the mechanisms underlying the establishment of each memory T cell subset. Our laboratory focuses on CD8 T cells and aims to understand the signals that spatially and temporally regulate the development of memory T cell subsets. The goal of our study is to improve vaccination and therapeutic strategies against infection and cancer.
Main Research Fields
Medicine, Dentistry & Pharmacy
Related Research Fields
Biology
Immunology-related
Virology-related
Tumor diagnostics and therapeutics-related
Keywords
Immunological memory
CD8 T cell
Vaccine
Protective Immunity
Tumor Immunology
Selected Publications
Papers with an asterisk(*) are based on research conducted outside of RIKEN.
1.

*Takamura S.
"Divergence of tissue-memory T cells: Distribution and function-based classification."
Cold Spring Harb Perspect Biol 12: a037762 (2021).

2.

*Takamura S.
"Impact of multiple hits with cognate antigen on memory CD8+ T cell fate."
Int Immunol 32: 571-581 (2020).

3.

*Hayward SL, Scharer CD, Cartwright EK, Takamura S, Tiger li ZR, Boss JM, and Kohlmeier JK
"Environmental cues regulate epigenetic reprograming of airway-resident memory CD8 T cells."
Nat Immunol 21: 309-320 (2020).

4.

*Haratani K, Yonesaka K, Takamura S, Maenishi O, Kato R, Takegawa N, Kawakami H, Tanaka K, Hayashi H, Takeda M, Maeda N, Kagari T, Hirotani K, Tsurutani J, Nishio K, Doi K, Miyazawa M, and Nakagawa K.
"U3-1402, a novel HER3-targeting antibody-drug conjugate, sensitizes HER3-expressing tumors to PD-1 blockade by immune activation."
J Clin Invest 130: 374-388 (2020).

5.

*Wein AN#, McMaster SR#, Takamura S#, Dunbar PR, Cartwright EK, Hayward SL, McManus DT, Shimaoka T, Ueha S, Tsukui T, Masumoto T, Kurachi M, Matsushima K, and Kohlmeier JK. (#Equal contribute)
"CXCR6 regulates localization of tissue-resident memory CD8 T cells to the airways."
J Exp Med 216: 2748-2762 (2019).

6.

*Takamura S, Kato S, Motozono C, Shimaoka T, Ueha S, Matsuo K, Miyauchi K, Masumoto T, Katsushima A, Nakayama T, Tomura M, Matsushima K, Kubo M, and Miyazawa M.
"Interstitial-resident memory CD8+ T cells sustain frontline epithelial memory in the lung."
J Exp Med 216: 2736-2747 (2019).

7.

*Takamura S, and Kohlmeier JK.
"Establishment and maintenance of conventional and circulation-driven lung-resident memory CD8+ T cells following respiratory virus infections."
Front Immunol 10: 733 (2019).

8.

*Takamura S.
"Niches for long-term maintenance of tissue-resident memory T cells."
Front Immunol 9: 1214 (2018).

9.

*Takamura S, Yagi H, Hakata Y, Motozono C, McMaster SR, Masumoto T, Fujisawa M, Chikaishi T, Komeda J, Itoh J, Umemura M, Kyusai A, Tomura M, Nakayama T, Woodland DL, Kohlmeier JE, and Miyazawa M.
"Specific niches for lung-resident memory CD8+ T cells at the site of tissue regeneration enable CD69-independent maintenance."
J Exp Med 213: 3057-3073 (2016)

10.

*Takamura S, Roberts AD, Jelley-Gibbs DM, Wittmer S, Kohlmeier JE, and Woodland DL.
"The route of priming influences the ability of respiratory virus-specific memory CD8+ T cells to be activated by residual antigen."
J Exp Med 207: 1153-1160 (2010).
Lab Members
Principal investigator
Shiki Takamura

Team Leader
Contact Information
4th floor of North Research Building,
1-7-22 Suehiro-cho, Tsurumi-ku,
Yokohama City, Kanagawa,
230-0045, Japan
Tel: +81-(0)45-503-7039
Email: shiki.takamura [at] riken.jp