RIKEN Center for Integrative Medical Sciences

Laboratory for Integrative Genomics

Team Leader: Jun Seita (M.D., Ph.D.)
Research Summary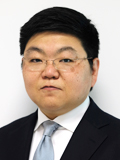 The goal of our laboratory is to accelerate various researches in the biomedical sciences by combining genomics and other multi-omics with deep learning and machine learning. To achieve this, we are concurrently pursuing research activities that can be broadly classified into three categories: 1) central support activities, 2) strategic collaborative researches, and 3) exploratory research. In particular, by integrating rapidly advancing single cell omics technologies with data-driven science, we aim to elucidate disease mechanisms at high resolution and to pioneer new research areas that will lead to personalized medicine in the future.
Main Research Fields
Related Research Fields
Keywords
Technology Development in Multiomics
Data-driven science
Deep Learning
Selected Publications
Papers with an asterisk(*) are based on research conducted outside of RIKEN.
1.

*Travaglini KJ, Nabhan AN, Penland L, Sinha R, Gillich A, Sit RV, Chang S, Conley SD, Mori Y, Seita J, Berry GJ, Shrager JB, Metzger RJ, Kuo CS, Neff N, Weissman IL, Quake SQ, Krasnow MA.:
"A molecular cell atlas of the human lung from single cell RNA sequencing"
Nature 587(7835):619 (2020)

2.

Yazaki J, Kawashima Y, Ogawa T, Kobayashi A, Okoshi M, Watanabe T, Yoshida S, Kii I, Egami S, Amagai M, Hosoya T, Shiroguchi K, Ohara O.:
"HaloTag-based conjugation of proteins to barcoding-oligonucleotides"
Nucleic Acids Res. 48(2):e8 (2020)

3.

Shimizu K, Sato Y, Kawamura M, Nakazato H, Watanabe T, Ohara O, Fujii SI.:
"Eomes transcription factor is required for the development and differentiation of invariant NKT cells"
Commun Biol. 2(1):150 (2019)

4.

Kawashima Y, Watanabe E, Umeyama T, Nakajima D, Hattori M, Honda K, Ohara O.:
"Optimization of Data-Independent Acquisition Mass Spectrometry for Deep and Highly Sensitive Proteomic Analysis"
Int J Mol Sci. 20(23) 5932 (2019)

5.

Kawashima Y, Miyata J, Watanabe T, Shioya J, Arita M, Ohara O.:
"Proteogenomic Analyses of Cellular Lysates Using a Phenol-Guanidinium Thiocyanate Reagent"
J Proteome Res. 18(1), 301-308 (2019)

6.

Rosental B, Kowarsky M, Seita J, Corey DM, Ishizuka KJ, Palmeri KJ, Chen SY, Sinha R, Okamoto J, Mantalas G, Manni L, Raveh T, Clarke DN, Tsai JM, Newman AM, Neff NF, Nolan GP, Quake SR, Weissman IL, Voskoboynik A.:
"Complex mammalian-like haematopoietic system found in a colonial chordate"
Nature. 564(7736) 425 (2018)

7.

Kawashima Y, Ohara O.:
"Development of a NanoLC-MS/MS System Using a Nonporous Reverse Phase Column for Ultrasensitive Proteome Analysis"
Anal Chem. 90(21), 12334-12338 (2018)

8.

Saito Y, Mochizuki Y, Ogahara I, Watanabe T, Hogdal L, Takagi S, Sato K, Kaneko A, Kajita H, Uchida N, Fukami T, Shultz LD, Taniguchi S, Ohara O, Letai AG, Ishikawa F.:
"Overcoming mutational complexity in acute myeloid leukemia by inhibition of critical pathways"
Sci Transl Med. 9(413):eaao1214 (2017)

9.

Fujiki R, Hijikata A, Shirai T, Okada S, Kobayashi M, Ohara O.:
"Molecular mechanism and structural basis of gain-of-function of STAT1 caused by pathogenic R274Q mutation"
J Biol Chem. 292(15):6240-6254 (2017)

10.

Yakushiji-Kaminatsui N, Kondo T, Endo TA, Koseki Y, Kondo K, Ohara O, Vidal M, Koseki H.:
"RING1 proteins contribute to early proximal-distal specification of the forelimb bud by restricting Meis2 expression."
Development. 143(2), 276-85 (2016)
Recent Research Results
Related Links
Lab Members
Principal investigator
Jun Seita

Team Leader
Core members
Junshi Yazaki

Senior Research Scientist

Yongwoon Han

Research Scientist

Takaho Endo

Technical Scientist

Takashi Watanabe

Technical Scientist

Yoshiki Mochizuki

Expert Technician

Tomoko Hasegawa

Senior Technical Staff

Clive Steven Barker

Technical Staff I

Atsuo Kobayashi

Technical Staff I

Fumie Yokoyama

Technical Staff I

Juri Shioya

Technical Staff I

Reiko Kuwahara

Technical Staff I

Takashi Yamanashi

Student Trainee
Contact Information
1-7-22 Suehiro-cho, Tsurumi-ku,
Yokohama City, Kanagawa,
230-0045, Japan