RIKEN Center for Integrative Medical Sciences

Laboratory for Human Immunogenetics

Team Leader: Kazuyoshi Ishigaki (M.D., Ph.D.)
Research Summary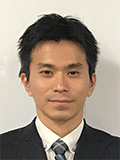 The diversity of immune functions is encoded in our genomes. Previous studies have identified many genetic factors associated with immune functions and autoimmunity risks. However, our current understanding is minimal since the immune system is very complex: immune function involves many distinct cell types and cell conditions responding to multiple stimulations. Using a combination of bioinformatics and multi-modal functional genetics experiments in various conditions (e.g., expression quantitative trait loci analysis), our laboratory aims to elucidate genetic control of immune functions and autoimmunity risk. If you have any questions or comments about our research, please contact us.
Main Research Fields
Medicine, Dentistry & Pharmacy
Related Research Fields
Informatics
Interdisciplinary Science & Engineering
Biological Sciences
Biology
Keywords
Expression quantitative trait loci
Functional genetics
Human immunology
Autoimmunity
Selected Publications
Papers with an asterisk(*) are based on research conducted outside of RIKEN.
1.

*Ishigaki K, Lagattuta K, Luo Y, James E, Buckner J, Raychaudhuri S.:
"HLA autoimmune risk alleles restrict the hypervariable region of T cell receptors"
MedRxiv (2020)

2.

Ishigaki K, Akiyama M, Kanai M, Takahashi A, Kawakami E, Sugishita H, Sakaue S, Matoba N, Low SK, Okada Y, Terao C, Amariuta T, Gazal S, Kochi Y, Horikoshi M, Suzuki K, Ito K, Koyama S, Ozaki K, Niida S, Sakata Y, Sakata Y, Kohno T, Shiraishi K, Momozawa Y, Hirata M, Matsuda K, Ikeda M, Iwata N, Ikegawa S, Kou I, Tanaka T, Nakagawa H, Suzuki A, Hirota T, Tamari M, Chayama K, Miki D, Mori M, Nagayama S, Daigo Y, Miki Y, Katagiri T, Ogawa O, Obara W, Ito H, Yoshida T, Imoto I, Takahashi T, Tanikawa C, Suzuki T, Sinozaki N, Minami S, Yamaguchi H, Asai S, Takahashi Y, Yamaji K, Takahashi K, Fujioka T, Takata R, Yanai H, Masumoto A, Koretsune Y, Kutsumi H, Higashiyama M, Murayama S, Minegishi N, Suzuki K, Tanno K, Shimizu A, Yamaji T, Iwasaki M, Sawada N, Uemura H, Tanaka K, Naito M, Sasaki M, Wakai K, Tsugane S, Yamamoto M, Yamamoto K, Murakami Y, Nakamura Y, Raychaudhuri S, Inazawa J, Yamauchi T, Kadowaki T, Kubo M, Kamatani Y.:
"Large-scale genome-wide association study in a Japanese population identifies novel susceptibility loci across different diseases"
Nature Genetics. 52(7): 669-679 (2020)

3.

Terao C, Suzuki A, Momozawa Y, Akiyama M, Ishigaki K, Yamamoto K, Matsuda K, Murakami Y, McCarroll SA, Kubo M, Loh PR, Kamatani Y.:
"Chromosomal alterations among age-related haematopoietic clones in Japan."
Nature. 584(7819): 130-135 (2020)

4.

*Amariuta T, Ishigaki K (co-first), Sugishita H, Ohta T, Koido M, Dey KK, Matsuda K, Murakami Y, Price AL, Kawakami E, Terao C, Raychaudhuri S.:
"Improving the trans-ancestry portability of polygenic risk scores by prioritizing variants in predicted cell-type-specific regulatory elements."
Nature Genetics. 52(12): 1346-1354 (2020)

5.

Akiyama M, Ishigaki K, Sakaue S, Momozawa Y, Horikoshi M, Hirata M, Matsuda K, Ikegawa S, Takahashi A, Kanai M, Suzuki S, Matsui D, Naito M, Yamaji T, Iwasaki M, Sawada N, Tanno K, Sasaki M, Hozawa A, Minegishi N, Wakai K, Tsugane S, Shimizu A, Yamamoto M, Okada Y, Murakami Y, Kubo M, Kamatani Y.:
"Characterizing rare and low-frequency height-associated variants in the Japanese population."
Nature Communications. 27;10(1): 4393 (2019)

6.

Akizuki S, Ishigaki K, Kochi Y, Law SM, Matsuo K, Ohmura K, Suzuki A, Nakayama M, Iizuka Y, Koseki H, Ohara O, Hirata J, Kamatani Y, Matsuda F, Sumida T, Yamamoto K, Okada Y, Mimori T, Terao C.:
"PLD4 is a genetic determinant to systemic lupus erythematosus and involved in murine autoimmune phenotypes."
Annals of Rheumatic Diseases. 78(4): 509-518 (2019)

7.

Ishigaki K, Kochi Y, Yamamoto K.:
"Genetics of human autoimmunity: From genetic information to functional insights."
Clinical Immunology. 186:9-13 (2018)

8.

Ishigaki K, Kochi Y, Suzuki A, Tsuchida Y, Tsuchiya H, Sumitomo S, Yamaguchi K, Nagafuchi Y, Nakachi S, Kato R, Sakurai K, Shoda H, Ikari K, Taniguchi A, Yamanaka H, Miya F, Tsunoda T, Okada Y, Momozawa Y, Kamatani Y, Yamada R, Kubo M, Fujio K, Yamamoto K.:
"Polygenic burdens on cell-specific pathways underlie the risk of rheumatoid arthritis."
Nature Genetics. 49(7):1120-1125 (2017)

9.

*Tsuchida Y, Sumitomo S, Ishigaki K, Suzuki A, Kochi Y, Tsuchiya H, Ota M, Komai T, Inoue M, Morita K, Okamura T, Yamamoto K, Fujio K.:
"TGF-β3 Inhibits Antibody Production by Human B Cells."
PLoS One. 4;12(1) (2017)

10.

*Ishigaki K, Shoda H, Kochi Y, Yasui T, Kadono Y, Tanaka S, Fujio K, Yamamoto K.:
"Quantitative and qualitative characterization of expanded CD4+ T cell clones in rheumatoid arthritis patients."
Scientific Reports. 6;5:12937 (2015)
Related Links
Lab Members
Principal investigator
Kazuyoshi Ishigaki

Team Leader
Core members
Michihiro Kono

Postdoctoral Researcher

Hiroaki Hatano

Postdoctoral Researcher

Takahiro Arakawa

Technical Staff I
Contact Information
1-7-22 Suehiro-cho, Tsurumi-ku,
Yokohama City, Kanagawa,
230-0045, Japan
Tel: +81-(0)45-503-7072
Email: kazuyoshi.ishigaki [at] riken.jp