RIKEN Center for Integrative Medical Sciences

Laboratory for Human Immunogenetics

Team Leader: Kazuyoshi Ishigaki (M.D., Ph.D.)
Research Summary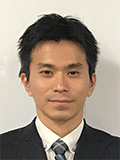 Our immune function is regulated by individual differences in the genome sequence (polymorphisms). Previous studies have identified that specific polymorphisms have causal roles in the onset of immune diseases, and drug discovery by genetics research (genetic drug discovery) is drawing attention. However, since the immune system is highly complex, the immunological functions of the risk polymorphisms have not been elucidated, and there are few successful cases of genetic drug discovery. Our laboratory aims to identify new drug targets through functional elucidation of the risk polymorphisms by utilizing the latest experimental techniques such as genome editing and single-cell multi-omics analysis.
Main Research Fields
Medicine, Dentistry & Pharmacy
Related Research Fields
Informatics
Interdisciplinary Science & Engineering
Biological Sciences
Biology
Keywords
Functional genetics
Genome-wide association study
Genome editing
Single-cell analysis
T cell receptor
Selected Publications
Papers with an asterisk(*) are based on research conducted outside of RIKEN.
1.

Ishigaki K, Sakaue S, Terao C, Luo Y, Sonehara K, Yamaguchi K, Amariuta T, Too CL, Laufer VA, Scott IC, Viatte S, Takahashi M, Ohmura K, Murasawa A, Hashimoto M, Ito H, Hammoudeh M, Emadi SA, Masri BK, Halabi H, Badsha H, Uthman IW, Wu X, Lin L, Li T, Plant D, Barton A, Orozco G, Verstappen SMM, Bowes J, MacGregor AJ, Honda S, Koido M, Tomizuka K, Kamatani Y, Tanaka H, Tanaka E, Suzuki A, Maeda Y, Yamamoto K, Miyawaki S, Xie G, Zhang J, Amos CI, Keystone E, Wolbink G, van der Horst-Bruinsma I, Cui J, Liao KP, Carroll RJ, Lee HS, Bang SY, Siminovitch KA, de Vries N, Alfredsson L, Rantapää-Dahlqvist S, Karlson EW, Bae SC, Kimberly RP, Edberg JC, Mariette X, Huizinga T, Dieudé P, Schneider M, Kerick M, Denny JC; BioBank Japan Project; Matsuda K, Matsuo K, Mimori T, Matsuda F, Fujio K, Tanaka Y, Kumanogoh A, Traylor M, Lewis CM, Eyre S, Xu H, Saxena R, Arayssi T, Kochi Y, Ikari K, Harigai M, Gregersen PK, Yamamoto K, Louis Bridges S Jr, Padyukov L, Martin J, Klareskog L, Okada Y, Raychaudhuri S.
"Multi-ancestry genome-wide association analyses identify novel genetic mechanisms in rheumatoid arthritis."


Nature Genetics

. 54(11):1640-1651 (2022)

2.

*Ishigaki K, Lagattuta KA, Luo Y, James EA, Buckner JH, Raychaudhuri S.
"HLA autoimmune risk alleles restrict the hypervariable region of T cell receptors."


Nature Genetics

. 54(4):393-402 (2022)

3.

Nakano M, Ota M, Takeshima Y, Iwasaki Y, Hatano H, Nagafuchi Y, Itamiya T, Maeda J, Yoshida R, Yamada S, Nishiwaki A, Takahashi H, Takahashi H, Akutsu Y, Kusuda T, Suetsugu H, Liu L, Kim K, Yin X, Bang SY, Cui Y, Lee HS, Shoda H, Zhang X, Bae SC, Terao C, Yamamoto K, Okamura T, Ishigaki K (co-corresponding author), Fujio K.
"Distinct transcriptome architectures underlying lupus establishment and exacerbation."


Cell

. 185(18):3375-3389.e21 (2022)

4.

*Nathan A, Asgari S, Ishigaki K, Valencia C, Amariuta T, Luo Y, Beynor JI, Baglaenko Y, Suliman S, Price AL, Lecca L, Murray MB, Moody DB, Raychaudhuri S.
"Single-cell eQTL models reveal dynamic T cell state dependence of disease loci."


Nature

. 606(7912):120-128 (2022)

5.

Yamaguchi K, Ishigaki K, Suzuki A, Tsuchida Y, Tsuchiya H, Sumitomo S, Nagafuchi Y, Miya F, Tsunoda T, Shoda H, Fujio K, Yamamoto K, Kochi Y.
"Splicing QTL analysis focusing on coding sequences reveals mechanisms for disease susceptibility loci."


Nature Communications

. 13(1):4659 (2022)

6.

Ishigaki K, Akiyama M, Kanai M, Takahashi A, Kawakami E, Sugishita H, Sakaue S, Matoba N, Low SK, Okada Y, Terao C, Amariuta T, Gazal S, Kochi Y, Horikoshi M, Suzuki K, Ito K, Koyama S, Ozaki K, Niida S, Sakata Y, Sakata Y, Kohno T, Shiraishi K, Momozawa Y, Hirata M, Matsuda K, Ikeda M, Iwata N, Ikegawa S, Kou I, Tanaka T, Nakagawa H, Suzuki A, Hirota T, Tamari M, Chayama K, Miki D, Mori M, Nagayama S, Daigo Y, Miki Y, Katagiri T, Ogawa O, Obara W, Ito H, Yoshida T, Imoto I, Takahashi T, Tanikawa C, Suzuki T, Sinozaki N, Minami S, Yamaguchi H, Asai S, Takahashi Y, Yamaji K, Takahashi K, Fujioka T, Takata R, Yanai H, Masumoto A, Koretsune Y, Kutsumi H, Higashiyama M, Murayama S, Minegishi N, Suzuki K, Tanno K, Shimizu A, Yamaji T, Iwasaki M, Sawada N, Uemura H, Tanaka K, Naito M, Sasaki M, Wakai K, Tsugane S, Yamamoto M, Yamamoto K, Murakami Y, Nakamura Y, Raychaudhuri S, Inazawa J, Yamauchi T, Kadowaki T, Kubo M, Kamatani Y.
"Large-scale genome-wide association study in a Japanese population identifies novel susceptibility loci across different diseases."


Nature Genetics

. 52(7): 669-679 (2020)

7.

*Amariuta T, Ishigaki K (co-first author), Sugishita H, Ohta T, Koido M, Dey KK, Matsuda K, Murakami Y, Price AL, Kawakami E, Terao C, Raychaudhuri S.
"Improving the trans-ancestry portability of polygenic risk scores by prioritizing variants in predicted cell-type-specific regulatory elements."


Nature Genetics

. 52(12): 1346-1354 (2020)

8.

Akiyama M, Ishigaki K, Sakaue S, Momozawa Y, Horikoshi M, Hirata M, Matsuda K, Ikegawa S, Takahashi A, Kanai M, Suzuki S, Matsui D, Naito M, Yamaji T, Iwasaki M, Sawada N, Tanno K, Sasaki M, Hozawa A, Minegishi N, Wakai K, Tsugane S, Shimizu A, Yamamoto M, Okada Y, Murakami Y, Kubo M, Kamatani Y.
"Characterizing rare and low-frequency height-associated variants in the Japanese population."


Nature Communications

. 27;10(1): 4393 (2019)

9.

Ishigaki K, Kochi Y, Suzuki A, Tsuchida Y, Tsuchiya H, Sumitomo S, Yamaguchi K, Nagafuchi Y, Nakachi S, Kato R, Sakurai K, Shoda H, Ikari K, Taniguchi A, Yamanaka H, Miya F, Tsunoda T, Okada Y, Momozawa Y, Kamatani Y, Yamada R, Kubo M, Fujio K, Yamamoto K.
"Polygenic burdens on cell-specific pathways underlie the risk of rheumatoid arthritis."


Nature Genetics

. 49(7):1120-1125 (2017)

10.

*Ishigaki K, Shoda H, Kochi Y, Yasui T, Kadono Y, Tanaka S, Fujio K, Yamamoto K.
"Quantitative and qualitative characterization of expanded CD4+ T cell clones in rheumatoid arthritis patients."


Scientific Reports

. 6;5:12937 (2015)
Related Links
Lab Members
Principal investigator
Kazuyoshi Ishigaki

Team Leader
Core members
Bunki Natsumoto

Research Scientist

Michihiro Kono

Postdoctoral Researcher

Hiroaki Hatano

Postdoctoral Researcher

Masahiro Nakano

Visiting Researcher

Kenichiro Asahara

Junior Research Associate

Takahiro Nishino

Junior Research Associate

Haruka Takahashi

Research Part-time Worker I

Takahiro Itamiya

Research Fellow

Masato Akiyama

Visiting Scientist

Takahiro Arakawa

Technical Staff I

Reza Bagherzadeh

Technical Staff I

Tsugumi Kawashima

Technical Staff I
Contact Information
1-7-22 Suehiro-cho, Tsurumi-ku,
Yokohama City, Kanagawa,
230-0045, Japan
Tel: +81-(0)45-503-7072
Email: kazuyoshi.ishigaki [at] riken.jp