RIKEN Information R&D and Strategy Headquarters

Medical Data Deep Learning Team

Team Leader: Jun Seita (M.D., Ph.D.)
Research Summary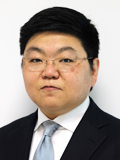 We study the application of deep learning to medical and health data. Our main research themes are prediction of future health conditions using time series data, estimation of physical conditions from various sensor data and image data, and generation of medical data and privacy protection using deep generative models.
Main Research Fields
Related Research Fields
Informatics
Biological Sciences
Biology
Medicine, Dentistry & Pharmacy
Keywords
Deep learning
Systems biology
Systems medicine
Selected Publications
Papers with an asterisk(*) are based on research conducted outside of RIKEN.
1.

Nonaka N, Seita J.:
"In-depth Benchmarking of Deep Neural Network Architectures for ECG Diagnosis."
Machine Learning for Health Care 2021.

2.

Koga T, Ema R, Hirose K, Seita J.:
"Human and GAN collaboration to create haute couture dress."
Machine Learning for Creativity and Design Workshop at NeurIPS 2019.

3.

Nonaka N, Seita J.:
"Demographic Information Initialized Stacked Gated Recurrent Unit for an Early Prediction of Sepsis."
PhysioNet Computing in Cardiology Challenge 2019

4.

Koga T, Nonaka N, Sakuma J, Seita J.:
"General-to-Detailed GAN for Infrequent Class Medical Images."
Machine Learning for Health (ML4H) Workshop at NeurIPS 2018.

5.

Ambrosi TH, Marecic O, McArdle A, Sinha R, Gulati GS, Tong X, Wang Y, Steininger HM, Hoover MY, Koepke LS, Murphy MP, Sokol J, Seo EY, Tevlin R, Lopez M, Brewer RE, Mascharak S, Lu L, Ajanaku O, Conley SD, Seita J, Morri M, Neff NF, Sahoo D, Yang F, Weissman IL, Longaker MT, Chan CKF.:
"Aged skeletal stem cells generate an inflammatory degenerative niche."
Nature. 2021 Sep;597(7875):256-262.

6.

Rosental B, Kowarsky M, Seita J, Corey DM, Ishizuka KJ, Palmeri KJ, Chen SY, Sinha R, Okamoto J, Mantalas G, Manni L, Raveh T, Clarke DN, Tsai JM, Newman AM, Neff NF, Nolan GP, Quake SR, Weissman IL, Voskoboynik A.:
"Complex mammalian-like haematopoietic system found in a colonial chordate."
Nature. 2018 Dec;564(7736):425-429.

7.

*Seita J*, Beerman I*, Inlay M, Weissman IL, Rossi DJ.:
"Quiescent hematopoietic stem cells accumulate DNA damage during aging that is repaired upon entry into cell cycle."
Cell Stem Cell 2014 Jul 3;15(1)

8.

*Seita J, Sahoo D, Rossi DJ, Battacharya D, Serwold T, Inlay MA, Ehrlich LIR, Fathman JW, Dill DL, Weissman IL.:
"Gene Expression Commons: an open platform for absolute gene expression profiling."
PLoS ONE 2012;7(7)

9.

*Seita J* , Ji H*, Ehrlich LI* (equal contribution), Murakami P, Doi A, Lindau P, Lee H, Aryee MJ, Irizarry RA, Kim K, Rossi DJ, Inlay MA, Serwold T, Karsunky H, Ho L, Daley GQ, Weissman IL, Feinberg AP.:
"Comprehensive methylome map of lineage commitment from haematopoietic progenitors."
Nature. 2010 Sep 16;467(7313)

10.

*Kim K, Doi A, Wen B, Ng K, Zhao R, Cahan P, Kim J, Aryee MJ, Ji H, Ehrlich LI, Yabuuchi A, Takeuchi A, Cunniff KC, Hongguang H, McKinney-Freeman S, Naveiras O, Yoon TJ, Irizarry RA, Jung N, Seita J, Hanna J, Murakami P, Jaenisch R, Weissleder R, Orkin SH, Weissman IL, Feinberg AP, Daley GQ.:
"Epigenetic memory in induced pluripotent stem cells."
Nature. 2010 Sep 16:467 (7313)
Related Links
Lab Members
Principal investigator
Jun Seita

Team Leader
Core members
Naoki Nonaka

Research Scientist

Cedric Ho Thanh

Postdoctoral Researcher

Atsushi Senda

Visiting Scientist

Akira Maeda

Visiting Scientist

Ai Miyasaka

Student Trainee

Takashi Yamanashi

Student Trainee

Yuta Hashimoto

Student Trainee

Kanta Suga

Research Part-time Worker II

Toshiki Koshiba

Research Part-time Worker II

Shunpei Takinami

Research Part-time Worker II
Contact Information
Nihonbashi 1-chome Mitsui Building, 15th floor
1-4-1 Nihonbashi Chuo-ku, Tokyo 103-0027, Japan
Email: jun.seita [at] riken.jp