RIKEN Information R&D and Strategy Headquarters

Psychological Process Research Team

Team Leader: Wataru Sato (Ph.D.)
Research Summary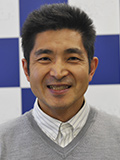 We conduct research to elucidate the computational mechanisms of human mind (emotions, cognition, and behavior) to develop robots with mind.
Specifically, we conduct the following research.
Computational elucidation of human mind; its implementation in robots collaborating with engineers.
Psychological evaluation of robots' functions.
Interdisciplinary research across psychology, informatics, and robotics, especially on emotional communication.
Main Research Fields
Related Research Fields
Engineering
Informatics
Humanities & Social Sciences
Humanities
Social Sciences
Interdisciplinary Science & Engineering
Mathematical & Physical Sciences
Biological Sciences
Biology
Medicine, Dentistry & Pharmacy
Experimental psychology
Basic / Social brain science
Intelligent robotics
Keywords
Emotion
Facial expression
Social interaction
Human-robot interaction
Neuroimaging
Selected Publications
1.

Saito, A., Sato, W., and Yoshikawa, S.:
"Rapid detection of neutral faces associated with emotional value"
Cognition and Emotion, 36, 546-559 (2022).

2.

Sato, W., Namba, S., Yang, D., Nishida, S., Ishi, C., and Minato, T.:
"An android for emotional interaction: Spatiotemporal validation of its facial expressions"
Frontiers in Psychology, 12, 800657 (2022).

3.

Sawabe, T., Honda, S., Sato, W., Ishikura, T., Kanbara, M., Yoshikawa, S., Fujimoto, Y., and Kato, H.:
"Robot touch with speech boosts positive emotions"
Scientific Reports, 12, 6884 (2022).

4.

Uono, S., Sato, W., Kochiyama, T., Yoshimura, S., Sawada, R., Kubota, Y., Sakihama, M., and Toichi, M.:
"The structural neural correlates of atypical facial expression recognition in autism spectrum disorder"
Brain Imaging and Behavior, 16, 1428-1440 (2022).

5.

Sato, W., Ikegami, A., Ishihara, S., Nakauma, M., Funami, T., Yoshikawa, S., and Fushiki, T.:
"Brow and masticatory muscle activity senses subjective hedonic experiences during food consumption"
Nutrients, 13, 4216 (2021).

6.

Namba, S., Sato, W., Osumi, M., and Shimokawa, K.:
"Assessing automated facial action unit detection systems for analyzing cross-domain facial expression databases"
Sensors, 21, 4222: 1-18 (2021).

7.

Sato, W., Usui, N., Sawada, R., Kondo, A., Toichi, M., and Inoue, Y.:
"Impairment of emotional expression detection after unilateral medial temporal structure resection"
Scientific Reports, 11, 20617 (2021).

8.

Nishimura, S., Nakamura, T., Sato, W., Kanbara, M., Fujimoto, Y., Kato, H., and Hagita, N.:
"Vocal synchrony of robots boosts positive affective empathy"
Applied Sciences, 11, 2502 (2021).

9.

Sato, W., Murata, K., Uraoka, Y., Shibata, K., Yoshikawa, S., and Furuta, M.:
"Emotional valence sensing using a wearable facial EMG device"
Scientific Reports, 11, 5757 (2021).

10.

Hsu, C.-T., Sato, W., and Yoshikawa, S.:
"Enhanced emotional and motor responses to live vs. videotaped dynamic facial expressions"
Scientific Reports, 10, 16825 (2020).
Recent Research Results
Lab Members
Principal investigator
Wataru Sato

Team Leader
Core members
Chun-Ting Hsu

Research Scientist

Akie Saito

Research Scientist

Shushi Namba

Research Scientist
Contact Information
3rd Floor, Advanced Telecommunications Research Institute International
2-2-2 Hikaridai Seika-cho, Sorakugun, Kyoto
619-0288 Japan (Kansai Science City)
Tel:+81-(0)774-95-1360
Email: wataru.sato.ya [at] riken.jp