RIKEN Information R&D and Strategy Headquarters

Psychological Process Research Team

Team Leader: Wataru Sato (Ph.D.)
Research Summary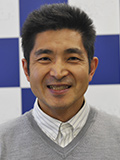 We conduct research to elucidate the computational mechanisms of human mind (emotions, cognition, and behavior) to develop robots with mind.
Specifically, we conduct the following research.
Computational elucidation of human mind; its implementation in robots collaborating with engineers.
Psychological evaluation of robots' functions.
Interdisciplinary research across psychology, informatics, and robotics, especially on emotional communication.
Main Research Fields
Related Research Fields
Engineering
Informatics
Humanities & Social Sciences
Humanities
Social Sciences
Interdisciplinary Science & Engineering
Mathematical & Physical Sciences
Biological Sciences
Biology
Medicine, Dentistry & Pharmacy
Experimental psychology
Basic / Social brain science
Intelligent robotics
Keywords
Emotion
Facial expression
Social interaction
Human-robot interaction
Neuroimaging
Selected Publications
1.

Hsu, C.-T., Sato, W., & Yoshikawa, S.
"An investigation of the modulatory effects of empathic and autistic traits on emotional and facial motor responses during live social interactions."
PLoS One (in press)

2.

Saito, A., Sato, W., & Yoshikawa, S.
"Altered emotional mind-body coherence in older adults."
Emotion(in press)

3.

Diel, A., Sato, W., Hsu, C.-T., & Minato, T.
"The inversion effect on the cubic humanness-uncanniness relation in humanlike agents."
Frontiers in Psychology, 14, 1222279. (2023)

4.

Sato, W., Nakazawa, A., Yoshikawa, S., Kochiyama, T., Honda, M., & Gineste, Y.
"Behavioral and neural underpinnings of empathic characteristics in a Humanitude-care expert."
"Frontiers in Medicine, 10, 1059203. (2023)

5.

Sato, W., & Kochiyama, T.
"Crosstalk in facial EMG and its reduction using ICA."
Sensors, 23, 2720. (2023)

6.

Sato, W.*, Kochiyama, T.*, & Yoshikawa, S. (* equal contributors)
"The widespread action observation/execution matching system for facial expression processing."
Human Brain Mapping, 44, 3057-3071. (2023)

7.

Ishikura, T., Yuki, K., Sato, W., Takamatsu, J., Yuguchi, A., Cho, S. G.. Ding, M., Yoshikawa, S., & Ogasawara, T.
"Pleasant stroke touch on human back by a human and a robot."
Sensors, 23, 1136. (2023)

8.

Saito, A., Sato, W., Ikegami, A., Ishihara, S., Nakauma, M., Funami, T., Fushiki, T., & Yoshikawa, S.
"Subjective-physiological coherence during food consumption in older adults.
Nutrients, 14, 4736. (2022)

9.

Hsu, C.-T., Sato, W., Kochiyama, T., Nakai, R., Asano, K., Abe, N., & Yoshikawa, S.
"Enhanced mirror neuron network activity and effective connectivity during live interaction among female subjects.
Neuroimage, 263, 119655 (2022)

10.

Sato, W., & Kochiyama, T.
"Exploration of emotion dynamics sensing using trapezius EMG and fingertip temperature.
Sensors, 22, 6553. (2022)
Recent Research Results
Lab Members
Principal investigator
Wataru Sato

Team Leader
Core members
Chun-Ting Hsu

Research Scientist

Akie Saito

Research Scientist

Koh Shimokawa

Technical Staff I
Contact Information
3rd Floor, Advanced Telecommunications Research Institute International
2-2-2 Hikaridai Seika-cho, Sorakugun, Kyoto
619-0288 Japan (Kansai Science City)
Tel:+81-(0)774-95-1360
Email: wataru.sato.ya [at] riken.jp