RIKEN Information R&D and Strategy Headquarters

Data Management System Unit

Unit Leader: Hideyuki Jitsumoto (Ph.D.)
Research Summary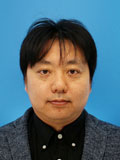 The Data Management System Development Unit conducts research and development about a large-scale data integration system on RIKEN Data Science Infrastructure. Also, it provides user support for the system. We will push forward with "Open Science" by development and research about: How to manage research data from the perspective of middleware technique and operation policy and how to achieve the researcher-friendly data collection and distribution methods.
Main Research Fields
Related Research Fields
Engineering
Chemistry
Interdisciplinary Science & Engineering
Mathematical & Physical Sciences
Computer system
Information security
Multimedia database
Keywords
Research Data Management
Open Science
Large-scale Data Storage
Dependability
Standardization
Selected Publications
Papers with an asterisk(*) are based on research conducted outside of RIKEN.
1.

*Hideyuki Jitsumoto.:
"System log for Resilience from our experience in TSUBAME2.5"
The International Conference for High Performance Computing, Networking, Storage and Analysis (SC17). Nov 2017. (BoF Session: Characterizing Faults, Errors, and Failures in Extreme-Scale Systems)

2.

*Hideyuki Jitsumoto, Yuya Kobayashi, Akihiro Nomura, and Satoshi Matsuoka.:
"MH-QEMU: Memory-State-Aware Fault Injection Platform"
In Supercomputing Frontiers Asia (SCFA), March 2019
Lab Members
Principal investigator
Hideyuki Jitsumoto

Unit Leader
Contact Information
2F Information Science Building,
2-1 Hirosawa,
Wako, Saitama
351-0198, Japan
Tel: +81-(0)48-467-4971
Email: hideyuki.jitsumoto [at] riken.jp