Yamazaki-Teiichi Prize awarded to Teruhiko Wakayama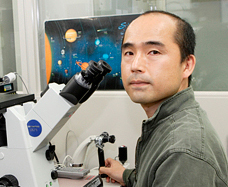 It has been announced that a 2010 Yamazaki-Teiichi Prize will be awarded to Dr. Teruhiko Wakayama for his work on the development of novel animal reproduction technology. Dr. Wakayama is a Team Leader at the RIKEN Center for Developmental Biology. An award ceremony is scheduled to take place in Tokyo in November.
The prize aims to encourage higher standards and raise awareness of the field of science and technology. The prize was established in 2001 and is awarded annually to people who have made major contributions in one of the following areas: a) Materials, b) Semiconductors & Semiconductor Devices, c) Measurement Science & Technology, and d) Biological Science & Technology.
We offer our sincere congratulations to Dr. Wakayama on this honor.
About Dr. Teruhiko Wakayama
Teruhiko Wakayama received his BSc. and MSc. from Ibaraki University, and was awarded a PhD in Reproductive Biology from the University of Tokyo's Department of Veterinary Anatomy in 1996. He received a postdoctoral fellowship from the Japanese Society for the Promotion of Science in 1996 and spent the next two years at the Yanagimachi lab at the University of Hawaii's Medical School, where he succeeded in creating the world's first cloned mouse.
Wakayama was appointed to an assistant professorship at the same institution in 1998, but in 1999 moved to the Rockefeller University as a research assistant professor. He later spent a year as a researcher at Advanced Cell Technology before returning to Japan to take his current position at RIKEN's CDB.
He has previously been awarded the Minister's Prize for Young Scientist (2005), the JSAR Outstanding Research Award (2006), the NISTEP Researchers Award (2008), the JSPS Prize (2009), the Japan Academy Medal (2009), and the Minister's Prize for Science and Technology (2010).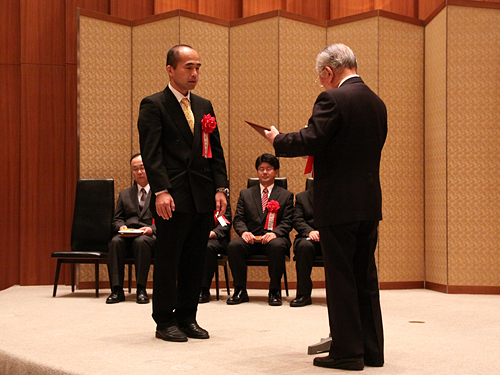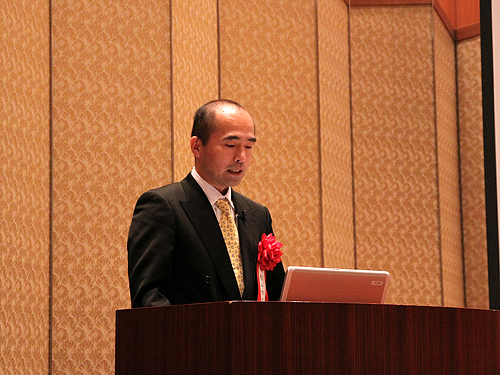 Award Presentation and Commemorative Lecture (November 19, 2010)