President Ryoji Noyori and Delegates Pay Their Respect to Moscow State University Rector
On May 4, 2012, President Ryoji Noyori and a delegation from RIKEN paid a visit to Moscow State University Rector Victor Antonovich Sadovnichy. The delegates visited the university's supercomputer "Lomonosov", along with laboratories of the Physics and Chemistry departments.
As institutes holding the best performance supercomputers in their respective nations, both sides affirmed the importance of education regarding supercomputers. The necessity for cross-cultural and interdisciplinary collaboration between researchers and graduate students, especially junior researchers, was also reaffirmed. Both institutes promised to strengthen partnership in order to create new value towards the continuing prosperity of mankind.
In the presence of young students and scientists of the fine old Moscow State University, RIKEN and its overseas researcher admission programs were introduced. Discussions then followed about how to foster mutual exchange between the younger generation, leading to a brighter future.
Schedule
May 2: RIKEN and Kazan Federal University Celebrates the Opening of a Joint Research Laboratory
May 3: President Ryoji Noyori Pays a Courtesy Call to the President of the Republic of Tatarstan
May 4: President Ryoji Noyori and Delegates Pay Their Respect to Moscow State University Rector
May 6: President Ryoji Noyori and Delegates Meet with the Vice Rector of Saint Petersburg State University
May 7: President Noyori Meets with Representatives of the Institute of Silicate Chemistry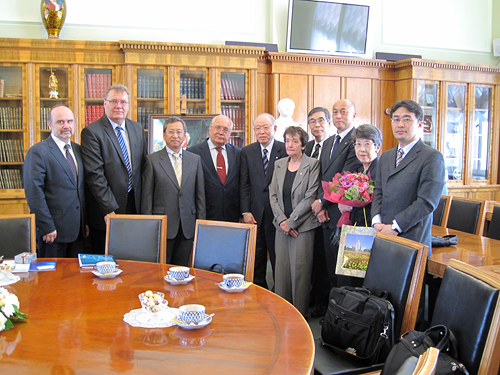 Visit to the Moscow State University Rector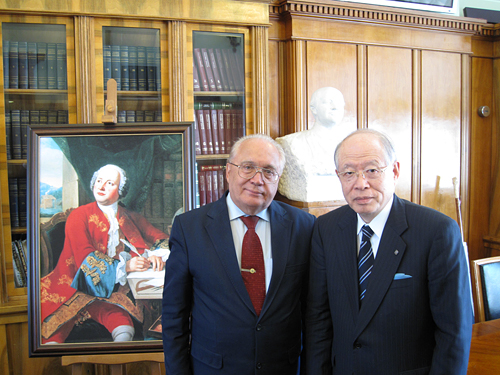 Moscow State University Rector and President Noyori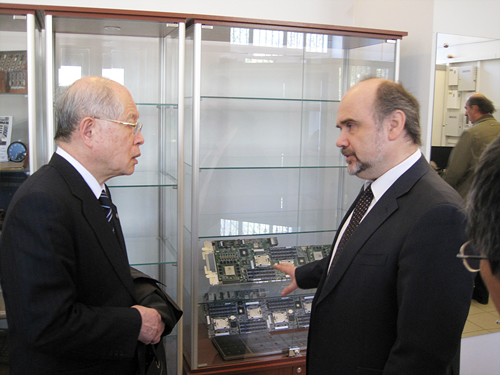 Tour of the supercomputer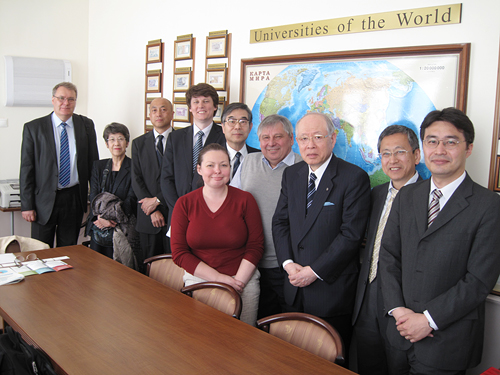 Visit to the Department of Physics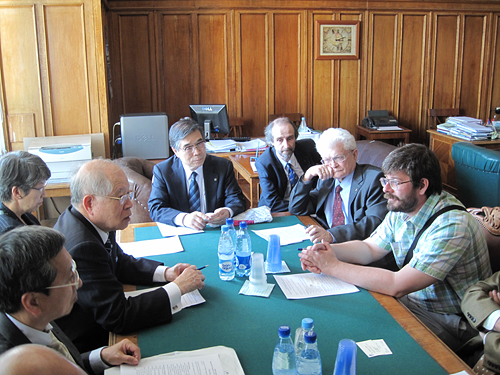 Visit to the Department of Chemistry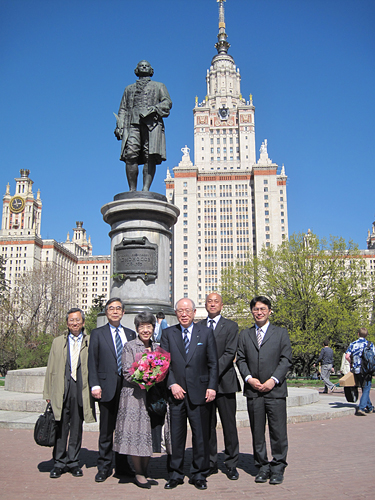 Moscow State University