Japan Academy Prize and Imperial Prize awarded to Dr. Yoshinori Tokura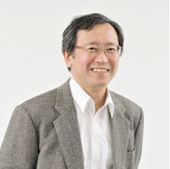 On March 12, Dr. Yoshinori Tokura, Director of the Emergent Materials Department of the RIKEN Advanced Science Institute, was awarded the 103rd Japan Academy Prize and the Imperial Prize for his pioneering work on "strongly correlated electron materials".
Each year, up to nine Japan Academy Prizes are awarded to persons who have achieved notable research landmarks or who have authored particularly outstanding academic papers or books, and the Imperial Prize of the Japan Academy is awarded to selected winners of the Japan Academy Prizes, up to one in each of the two sections of the Japan Academy.
The award ceremony will be held on June at the Japan Academy, Tokyo.
Dr. Tokura said, "This is a tremendous honor, and I am very grateful to my colleagues at RIKEN, the University of Tokyo, the National Institute of Advanced Industrial Science and Technology, and the Japan Science and Technology Agency for their support. Beginning in April, I will be a member of the RIKEN Research Center for Emergent Materials Science, where we will endeavor to make our own contribution to international progress in this important area, based on the pioneering work of our predecessors."
Reference
Brief resume
| | |
| --- | --- |
| 1981 | Ph. D. , Dept. of Applied Physics, University of Tokyo |
| 1986 | Associate Professor, Dept. of Physics, University of Tokyo |
| 1994 | Professor, Dept. of Physics, University of Tokyo |
| 1995 | Professor, Dept. of Applied Physics, University of Tokyo (-current) |
| 2006 | Research Director, Tokura Multiferroics Project, ERATO-JST (- 2011) |
| 2007 | Group Director, Cross-Correlated Materials Research Group (CMRG), RIKEN ASI (-current) |
| 2008 | AIST Fellow, National Institute of Advanced Industrial Science and Technology (-current) |
| 2010 | Director, Emergent Materials Department, RIKEN ASI (-current) |
| 2010 | Group Director, Correlated Electron Research Group (CERG), RIKEN ASI (-current) |
| 2012 | Group Director, Functional Emergent-matter Research Group (FERG), RIKEN ASI (-current) |