Chinese ambassador visits Kobe campus
On October 29, a delegation led by Chinese ambassador to Japan Kong Xuanyou visited RIKEN's Kobe campus. The new ambassador was appointed this May. After hearing an overview of the institute from Executive Director Motoko Kotani and a presentation on the Center for Biosystems Dynamics Research (BDR) and on research activities by BDR Director Eisuke Nishida and Research Scientist Zhao Wei, they were shown samples related to the center's research such as iPS cells in the exhibition area by BDR staff. The ambassador thanked the staff for their clear presentations and expressed his desire for further discussions with RIKEN.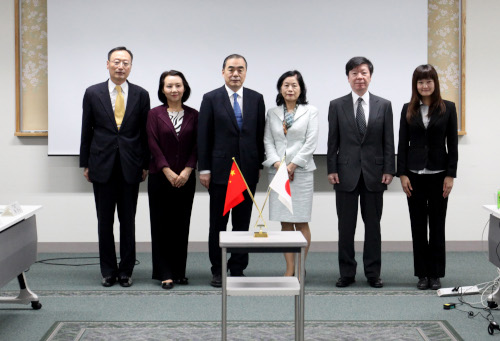 Ambassador Kong (third from left) with members of his delegation and RIKEN staff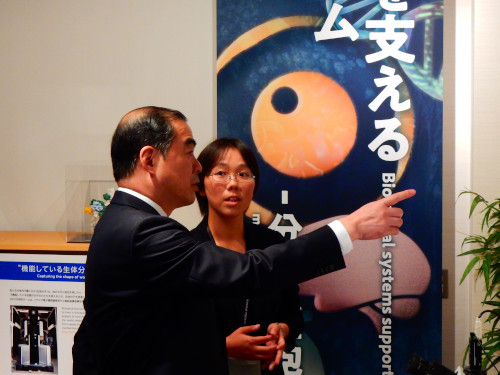 RIKEN staff introduce BDR's activities to the ambassador.