Crown Prince Akishino visits AOI-PARC
On July 20, His Imperial Highness Crown Prince Akishino visited AOI-PARC in Shizuoka.
The Agri Open Innovation Practical and Applied Research Center (AOI-PARC) is an innovation center where research institutes and companies from Shizuoka and other prefectures bring their technological capabilities and ideas to work together to create innovations in agricultural productivity. The RIKEN Center for Advanced Photonics (RAP) contributes to AOI-PARC by developing practical applications. During the visit, RIKEN Executive Director Shigeo Koyasu first introduced the latest research results from AOI-PARC, and following that, Team Leader Satoshi Wada of the Photonics Control Technology Team at RAP showed the visitors the "Next Generation Cultivation System" and explained the details of his group's research.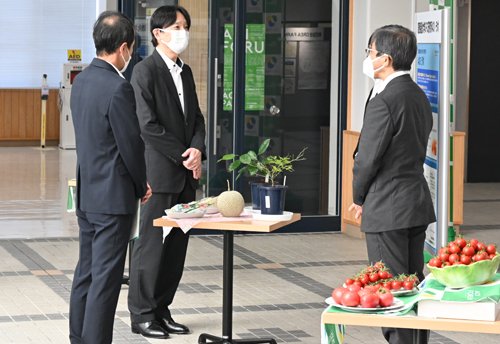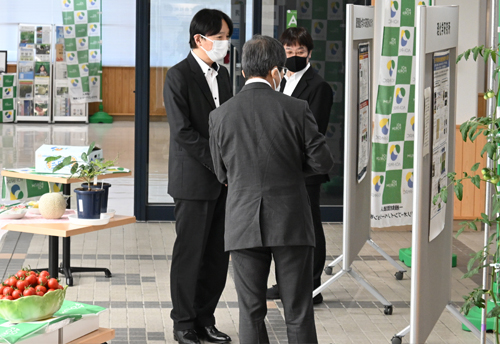 His Imperial Highness Crown Prince Akishino, receives an explanation from Executive Director Shigeo Koyasu (right) . Photo courtesy of Shizuoka Prefectural Government.