Eleventh Global Summit of Research Institute Leaders
On October 1, leaders of national research institutes from around the world gathered for the Eleventh Global Summit of Research Institute Leaders (RIL), which was held in conjunction with the Nineteenth Annual Meeting of the STS forum . For the first time in three years, the meeting was held in person in beautiful Kyoto.
At the event, chaired by RIKEN President Makoto Gonokami, participants discussed the topic of "Diversity of Funding." The discussion started with a short presentation by Iain Stewart, President of the National Research Council (NRC) of Canada. Following this, participants engaged in a lively discussion on why diversity of funding is needed and ways to achieve it, looking at the benefits and drawbacks of various sources. In closing, they adopted a statement in which they agreed that in addition to the diversity of funding, international collaboration was also important for helping to "stabilize the funding of public research institutes, expand our knowledge base, and promote brain circulation."
The meeting was co-hosted by RIKEN and the National Institute of Advanced Industrial Science and Technology (AIST ) and moderated by Stefan Noreen, former Swedish Ambassador to Japan. The participants came from 13 institutes around the globe.
Joint statement adopted in RIL 2022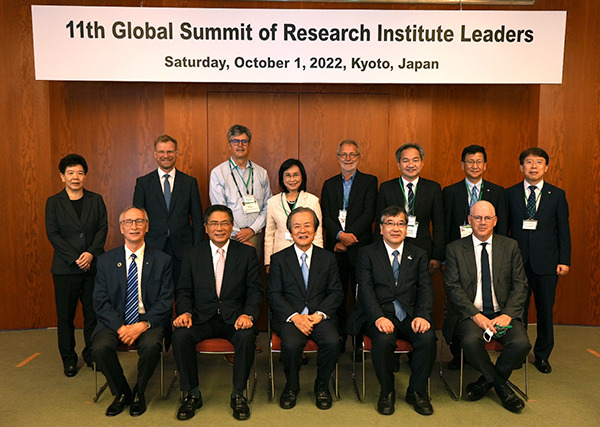 The participants of the Eleventh Global Summit of Research Institute Leaders